Welcome to "Exploring the Popular Coastal Town of Hiriketiya in Sri Lanka!" In this article, we will delve into the abundant attractions and activities that make Hiriketiya one of the most sought-after beaches on the island. From its magnificent surf breaks, trendy cafes, and local shops, to its ancient monasteries and breathtaking views, this town has something for everyone. We will also discuss the balance between development and preserving the natural beauty of the beach, and the growing digital nomad community in the area. So sit back, relax, and let us take you on a journey to discover if Hiriketiya truly is the best beach in Sri Lanka.
Attractions and Activities in Hiriketiya
Surfing
Hiriketiya Beach is renowned for its excellent surf conditions, making it a top destination for surf enthusiasts. The beach offers different sections for beginners and experienced surfers, ensuring that everyone can enjoy the waves. If you've never surfed before, this is the perfect place to take a lesson and learn from experienced instructors. The gentle waves on the right side of the bay are ideal for beginners, as they provide a more manageable and less intense surfing experience. For those looking for a challenge, the left side of the bay offers larger, more powerful waves that are perfect for experienced surfers to showcase their skills.
Cafes and Restaurants
When you need a break from the surf, there are plenty of cozy cafes and restaurants in Hiriketiya where you can relax and refuel. These establishments offer a variety of delicious cuisine, ranging from local Sri Lankan dishes to international favorites. You can enjoy fresh seafood, traditional rice and curry, or even indulge in some Western comfort food. Many cafes and restaurants also offer vegetarian and vegan options, catering to different dietary preferences.
Local Shops
Exploring the local shops in Hiriketiya is a must-do activity. The town is dotted with boutique stores and shops selling unique clothing, handmade crafts, and souvenirs. You can find beautifully designed swimsuits and beachwear, locally made jewelry, and traditional Sri Lankan handicrafts. Shopping in Hiriketiya not only allows you to find one-of-a-kind items but also supports the local economy.
Ancient Monastery
For a cultural and spiritual experience, visit the ancient Mulkirigala Temple and monastery. Located inland, about half an hour's drive from Hiriketiya, this site is perched on a 200-meter rock and offers breathtaking views of the surrounding landscape. The temple, built in the third century, is considered one of the most important Buddhist sites in the southern province of Sri Lanka. Explore the multiple caves and admire the well-preserved cave paintings, characteristic of the region's unique artistic style. The serene and tranquil atmosphere of the monastery allows visitors to immerse themselves in the rich history and spirituality of Sri Lanka. Don't forget to dress modestly and show respect during your visit.
Accommodation Options
Hostels
Hiriketiya offers a range of accommodation options to suit different budgets and preferences. Hostels are a popular choice for travelers looking for a laid-back and social atmosphere. These budget-friendly accommodations provide comfortable dormitory-style rooms with shared facilities, allowing you to meet other like-minded travelers. Some hostels also offer private rooms for those seeking a bit more privacy while still enjoying the communal vibe. Staying in a hostel is a great way to make new friends and exchange travel tips and stories.
Luxury Villas
If you're looking for a more luxurious and private stay, there are also plenty of options in Hiriketiya. Luxury villas provide spacious and beautifully designed accommodations, often with private pools and stunning ocean views. These villas offer a high level of comfort and privacy, making them ideal for couples, families, or anyone seeking a serene and upscale retreat. Many villas also come with additional amenities such as private chefs, spa services, and personalized concierge services to ensure a truly indulgent experience.
This image is property of i.ytimg.com.
Dots Bay
Food
Dots Bay is a popular establishment in Hiriketiya that offers not only accommodation but also incredible food options. The restaurant at Dots Bay serves a variety of delicious dishes, ranging from fresh seafood to vegetarian delights. You can savor the flavors of Sri Lanka with traditional rice and curry, or enjoy international cuisine with dishes like pizza and pasta. The food at Dots Bay is known for its quality and consistency, making it a favorite among locals and tourists alike.
Drinks
In addition to its delectable food, Dots Bay also boasts an impressive assortment of drinks. Whether you're in the mood for a refreshing cocktail, a cold beer, or a smoothie to beat the heat, you'll find it at Dots Bay. The bar offers a wide selection of alcoholic and non-alcoholic beverages, ensuring that there's something for everyone. Sitting back with a drink in hand, enjoying the ocean breeze, is the perfect way to unwind and soak in the laid-back vibes of Hiriketiya.
Vibes
Dots Bay is not just a place to eat and drink; it's also a hub for good vibes and community. The establishment often hosts live music events and parties, creating a lively and festive atmosphere. Whether it's a local band playing traditional tunes or an international DJ spinning upbeat tracks, the music at Dots Bay adds an extra layer of fun to your visit. It's the perfect spot to meet fellow travelers, dance the night away, and create lasting memories.
Smoke & Bitters
Cocktails
Smoke & Bitters is a well-known bar in Hiriketiya that specializes in unique and creative cocktails. The bar prides itself on its inventive drink menu, which features cocktails infused with smoke and bitter flavors. Whether you're a fan of classic cocktails or prefer more innovative concoctions, Smoke & Bitters has something for you. Sip on a smoky Old Fashioned or try their signature Bitter Kiss, a refreshing blend of bitters, citrus, and spirits. The skilled mixologists at Smoke & Bitters are always ready to create the perfect drink to suit your taste.
Drinks
Aside from their specialty cocktails, Smoke & Bitters also offers a selection of other drinks, including craft beers, wines, and non-alcoholic options. Whether you're looking for a crisp lager to quench your thirst or a glass of fine red wine to savor, you'll find a drink to complement your evening at Smoke & Bitters. The bar's cozy ambiance and attentive staff create a welcoming environment where you can relax and enjoy your favorite beverages.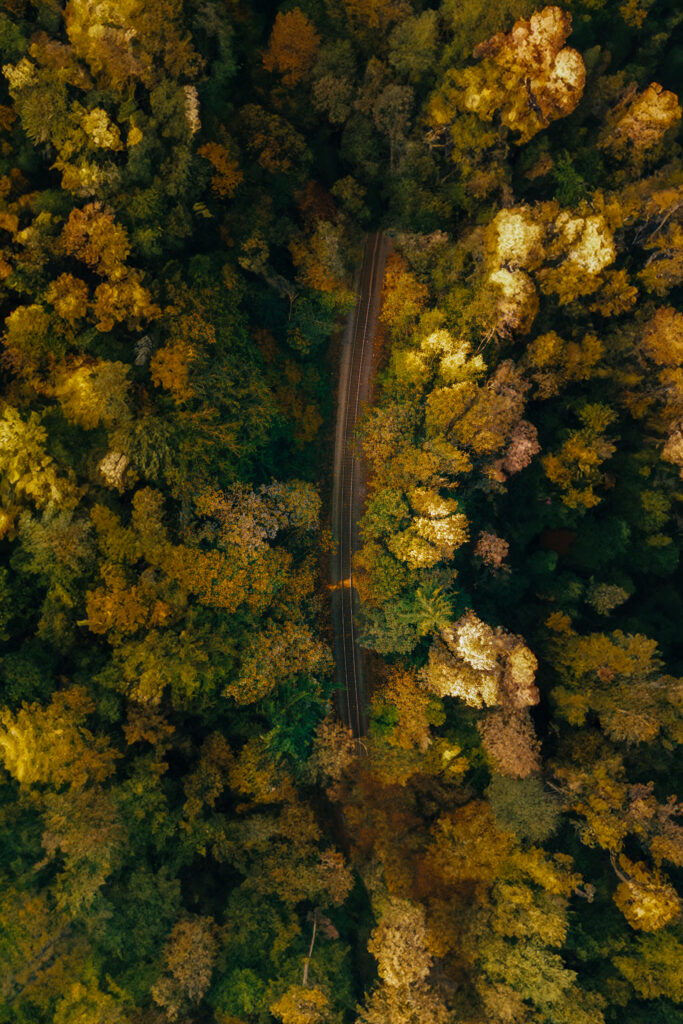 This image is property of images.pexels.com.
Laid-Back Vibe and Live Music
One of the defining features of Hiriketiya is its laid-back vibe and love for live music. Unlike some of the more party-centric beach towns in the area, Hiriketiya offers a more relaxed environment where people can enjoy great music without the chaotic crowds. Many establishments in Hiriketiya host live music events, ranging from intimate acoustic performances to energetic bands playing their original tunes. Whether you're a music enthusiast or simply want to unwind after a day of activities, you'll appreciate the soothing melodies and feel-good atmosphere of Hiriketiya.
Ancient Monastery and Mulkirigala Temple
If you're seeking a spiritual and awe-inspiring experience in Hiriketiya, a visit to the ancient Mulkirigala Temple is a must. Located a short drive inland from the beach, this temple sits atop a 200-meter rock, offering panoramic views of the surrounding landscape. The temple was built in the third century and is considered one of the most important Buddhist sites in the southern province of Sri Lanka. As you ascend the stairs carved into the rock, you'll be greeted by cave paintings and serene statues. The tranquility and beauty of the temple provide a peaceful retreat from the bustling beach scene, allowing you to connect with the spirituality and history of the region.
Breathtaking Views
One of the highlights of visiting the Mulkirigala Temple is the breathtaking views it offers. From the top of the rock, you can marvel at the lush greenery, rolling hills, and distant ocean, creating a sense of serenity and connection to nature. The panoramic views are especially captivating during sunrise or sunset, when the sky is painted with vibrant colors. Whether you're a photography enthusiast or simply enjoy soaking in beautiful vistas, the views from the Mulkirigala Temple will leave you in awe.
This image is property of images.pexels.com.
Surfing at Hiriketiya Beach
Sections for Beginners
Hiriketiya Beach is a paradise for both beginner and experienced surfers. The beach offers different sections that cater to various skill levels, ensuring that everyone can enjoy the thrill of riding the waves. If you're new to surfing, head to the right side of the bay, where you'll find gentle, forgiving waves that are perfect for learning. The milder currents and smaller swells provide a safer and more controlled environment for beginners to practice their skills. Instructors are available to provide lessons and guidance, helping you build confidence in the water.
Sections for Experienced Surfers
For more experienced surfers seeking a challenge, the left side of Hiriketiya Bay offers larger, more powerful waves. These waves are perfect for advanced surfers to showcase their skills and enjoy an adrenaline-pumping ride. The reef break on this side of the bay creates fast and hollow waves, providing an exhilarating experience that will push your surfing abilities to the limit. With the right conditions, experienced surfers can catch some epic rides and experience the true thrill of surfing in Hiriketiya.
Development and Preservation
Balancing Development and Natural Beauty
As Hiriketiya Beach gains popularity, development has naturally followed. The increased tourism has led to the establishment of more amenities and businesses, providing visitors with a wider range of options to enhance their beach experience. However, it is essential to strike a balance between development and preserving the natural beauty of the area. Efforts should be made to ensure that Hiriketiya's pristine coastline, clear waters, and lush surroundings are conserved for future generations. Local authorities, businesses, and tourists all play a crucial role in preserving the charm and ecological integrity of Hiriketiya Beach.
This image is property of images.pexels.com.
Digital Nomad Community
Co-working Spaces
Hiriketiya has become a hub for digital nomads looking to combine work with beachside living. With the rise of remote work, many individuals choose to work and travel simultaneously, and Hiriketiya provides the ideal setting for this lifestyle. The town offers co-working spaces that provide comfortable and productive work environments, equipped with high-speed internet and all the necessary amenities. These spaces allow digital nomads to connect with like-minded individuals, collaborate on projects, and enjoy the freedom of working in a tropical paradise.
Popularity and Preservation
Hiriketiya Beach's popularity has skyrocketed in recent years, attracting travelers from around the world. The beach's natural beauty, excellent surf conditions, and laid-back atmosphere make it an attractive destination for those seeking a beach getaway in Sri Lanka. However, the increasing number of visitors also brings challenges in terms of preserving the beach's pristine conditions.
Efforts are being made by local communities and businesses to ensure the sustainability and longevity of Hiriketiya as a top beach destination. Conscious practices, such as waste management, recycling initiatives, and eco-friendly practices in accommodations and businesses, are being implemented to minimize the environmental impact. Travelers are also encouraged to adopt responsible tourism practices, such as avoiding single-use plastics and respecting the local culture and natural surroundings.
Hiriketiya Beach's journey to becoming one of the best beaches in Sri Lanka demonstrates the delicate balance between development and preservation. By appreciating and protecting the beauty of Hiriketiya, both locals and visitors can continue to enjoy this coastal gem for years to come.
Are you ready to explore the best things to do in Hiriketiya? The first 1,000 people to use this link will get a 1 month free trial of Skillshare: https://skl.sh/sheneller02231.
Welcome back to our Channel! We're excited to bring you another destination vlog, where we'll be exploring the popular coastal town of Hiriketiya in the south of Sri Lanka. From its amazing surf, trendy cafes, local shops, and ancient monasteries, we'll find out if this truly is the best beach in Sri Lanka.
Sit back, turn on 4k, and enjoy!
A special thanks to all our partners in Hiriketiya who have come on board to create this vlog:
Dots Bay
Smoke & Bitters
Verse Collective
Barefoot Backpackers
Tonic Day Spa
Tangalle Rice & Curry
You can also follow us on Instagram:
Don't forget to check out Shehaan's YouTube Channel: https://bit.ly/3leE3fj and This is Sri Lanka YouTube Channel: https://bit.ly/3Nt8n4v
If you have any inquiries, feel free to reach out to us here: https://www.sheneller.com
---
If you'd like to support us in creating more videos on Sri Lanka, join us on Patreon to learn more: https://www.patreon.com/sheneller
Check out our gear here: https://bit.ly/3Cg79o5