Whether you're a seasoned traveler or a first-time visitor, Sri Lanka offers a plethora of breathtaking destinations waiting to be explored. From stunning beaches and ancient temples to lush tea plantations and vibrant markets, this tropical paradise has something for everyone. In this expert guide, we'll take you on a virtual tour of the best places to visit in Sri Lanka, providing you with detailed insights into the attractions, facilities, and experiences that await you. So grab your virtual passport and get ready to immerse yourself in the wonders of Sri Lanka!
Cultural Sites
Sigiriya
Sigiriya, also known as Lion Rock, is a UNESCO World Heritage Site located in the central part of Sri Lanka. This ancient rock fortress dates back to the 5th century and offers a glimpse into the rich history and architectural marvels of the country. As you ascend the rock, you'll be mesmerized by the stunning frescoes of the "Heavenly Maidens" that adorn the walls.
Polonnaruwa
Step back in time as you explore the ancient city of Polonnaruwa. This well-preserved archaeological site showcases the grandeur of the Kingdom of Polonnaruwa, which flourished between the 11th and 13th centuries. Marvel at the impressive ruins of ancient temples, palaces, and statues, such as the iconic Gal Vihara, which houses four magnificent Buddha statues carved into granite.
Anuradhapura
Anuradhapura is an ancient sacred city that holds great religious and historical significance in Sri Lanka. As you wander through its sprawling ruins, you'll come across massive stupas, intricately carved stone pillars, and ancient monasteries that reflect the thriving Buddhist civilization that once thrived here. Don't miss the chance to visit the Sri Maha Bodhi, the oldest historically documented tree in the world.
Beaches
Mirissa
If you're in search of pristine beaches and a laid-back atmosphere, Mirissa is the perfect destination for you. This small coastal town is blessed with turquoise waters and palm-fringed shores, making it an ideal spot for sunbathing, swimming, and snorkeling. Don't forget to embark on a thrilling whale-watching excursion from Mirissa, as the waters here are teeming with diverse marine life.
Unawatuna
Unawatuna offers a blend of stunning beaches, vibrant coral reefs, and a bustling nightlife. This coastal town is popular among both locals and tourists for its crystal-clear waters, which are perfect for swimming and diving. Visit the iconic Japanese Peace Pagoda, nestled atop a hill, for breathtaking panoramic views of the coastline.
Hikkaduwa
Known for its vibrant marine life and lively beach parties, Hikkaduwa is a haven for water sports enthusiasts and partygoers alike. The colorful coral reefs surrounding the area are a must-see for snorkeling and diving enthusiasts. After a day of adventurous activities, head to one of the beachfront bars and cafes to enjoy a vibrant nightlife scene.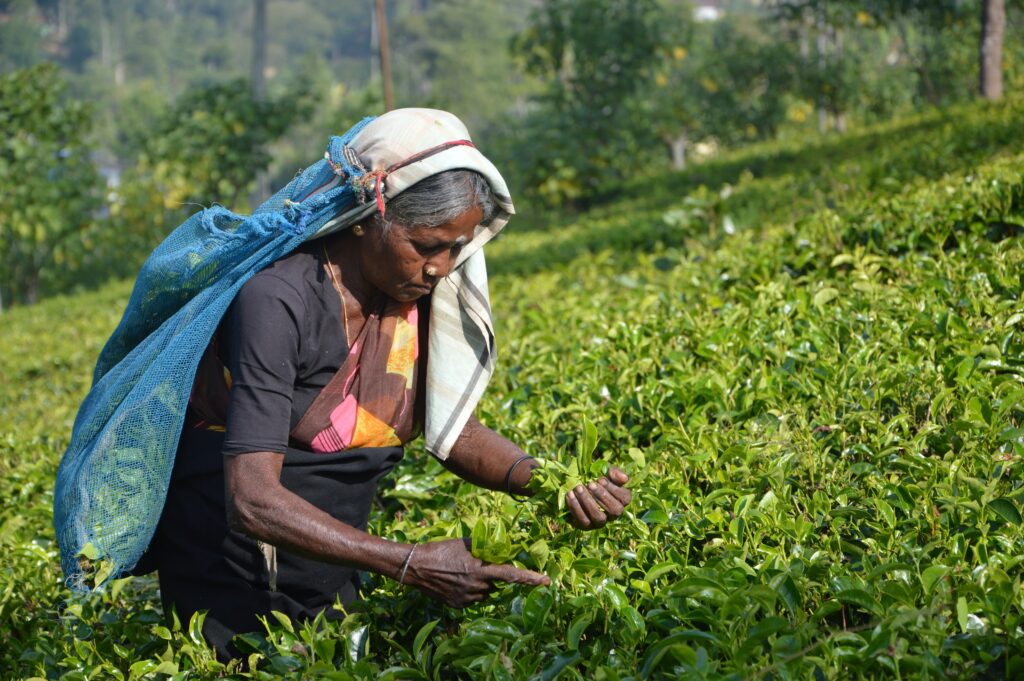 This image is property of images.unsplash.com.
National Parks
Yala National Park
Yala National Park is a paradise for wildlife enthusiasts and nature lovers. This renowned national park offers the opportunity to spot a wide range of animals, including leopards, elephants, sloth bears, and countless bird species. Embark on an exciting safari adventure and explore the diverse ecosystems, from dense jungles to pristine coastline.
Wilpattu National Park
Wilpattu National Park is the largest national park in Sri Lanka, encompassing nearly 1,317 square kilometers of wilderness. This expansive park is known for its diverse flora and fauna, including the elusive Sri Lankan leopard. Explore the park's tranquil lakes, dense forests, and ancient ruins, and keep your eyes peeled for the majestic elephants that roam freely.
Minneriya National Park
Minneriya National Park is best known for its impressive gathering of wild elephants, known as "The Gathering." During the dry season, hundreds of elephants congregate around the Minneriya Tank, creating a mesmerizing sight that you won't want to miss. Take a jeep safari to witness this incredible spectacle and spot other wildlife such as deer, crocodiles, and a multitude of bird species.
Tea Plantations
Nuwara Eliya
Nuwara Eliya, also known as Little England, is a picturesque hill station nestled among lush green tea estates. This charming town is renowned for its cool climate and scenic landscapes, making it the perfect escape from the heat of the lowlands. Take a guided tour of a tea factory, where you can witness the tea-making process and indulge in a cup of freshly brewed Ceylon tea.
Ella
Ella is a small town surrounded by stunning tea plantations, misty mountains, and cascading waterfalls. Engage in a leisurely hike through the tea gardens, where you can witness the tea pluckers in action and enjoy breathtaking panoramic views. Don't miss a visit to the iconic Nine Arch Bridge, a marvel of engineering set amidst the lush greenery.
This image is property of images.unsplash.com.
Historical Sites
Galle Fort
Galle Fort, a UNESCO World Heritage Site, is a living testament to Sri Lanka's colonial past. Built by the Portuguese in the 16th century and further fortified by the Dutch, this well-preserved fortress is a blend of European architectural influences and Sri Lankan traditions. Explore the charming cobblestone streets, visit the lighthouse, and admire the beautiful colonial-era buildings that now house trendy boutiques, cafes, and hotels.
Dambulla Cave Temple
Situated atop a massive granite outcrop, the Dambulla Cave Temple is a sacred Buddhist pilgrimage site dating back to the 1st century BC. The temple complex consists of five caves adorned with over 150 stunning Buddha statues and vibrant wall paintings depicting episodes from Buddhist history. Take a moment to soak in the spiritual ambiance and appreciate the intricate craftsmanship.
Temple of the Tooth Relic
The Temple of the Tooth Relic, located in the historic city of Kandy, houses the sacred tooth relic of Lord Buddha. This revered shrine attracts pilgrims and tourists from all over the world who come to pay their respects and witness the grandeur of religious rituals. The temple complex also hosts the Kandy Esala Perahera, a vibrant cultural festival that showcases traditional dances, stunningly adorned elephants, and captivating processions.
Wildlife Sanctuaries
Udawalawe National Park
Udawalawe National Park is renowned for its large population of wild elephants, making it an ideal destination for elephant lovers. Embark on a safari tour and witness these gentle giants in their natural habitat, along with other wildlife such as buffalo, sambar deer, and a wide array of bird species. Udawalawe also operates an elephant transit home, where you can observe young elephants being cared for before their release into the wild.
Bundala National Park
Bundala National Park is a paradise for bird enthusiasts, with over 200 bird species calling it home. This coastal wetland sanctuary offers a haven for migratory birds, particularly between November and March. Take a guided tour and spot vibrant flamingos, pelicans, storks, and the rare Indian Reef Heron. Bundala is also home to various reptiles, mammals, and picturesque lagoons.
Horton Plains National Park
Horton Plains National Park is a highland plateau renowned for its breathtaking landscapes and unique biodiversity. One of the park's highlights is World's End, a sheer cliff with a drop of approximately 1,200 meters. Embark on a hike to this awe-inspiring viewpoint and be rewarded with panoramic views of mist-covered mountains and lush valleys. Keep an eye out for native wildlife, such as the elusive sambar deer and the colorful Sri Lankan whistling thrush.
This image is property of images.unsplash.com.
Waterfalls
Ravana Falls
Situated amidst the misty hills of Ella, Ravana Falls cascades down in multiple tiers, creating a mesmerizing sight. Legend has it that this waterfall is associated with the ancient Indian epic, Ramayana. Take a refreshing dip in the natural pool at the base of the falls or simply enjoy the beauty of nature as you bask in the soothing sound of water.
Diyaluma Falls
Diyaluma Falls is one of the tallest waterfalls in Sri Lanka, cascading down from a height of approximately 220 meters. The best way to experience the grandeur of Diyaluma Falls is by embarking on a trek that takes you to the top, where you can take a dip in the invigorating pool or simply admire the panoramic views of the surrounding valleys.
Bambarakanda Falls
Nestled amidst the verdant wilderness of Horton Plains, Bambarakanda Falls is the highest waterfall in Sri Lanka, plunging down from a height of approximately 263 meters. The journey to reach this natural wonder involves a scenic hike through misty trails and tea estates. Marvel at the sheer power of the falls and let the refreshing mist rejuvenate your senses.
Cultural Festivals
Kandy Esala Perahera
The Kandy Esala Perahera is one of the grandest cultural festivals in Sri Lanka, held annually in the city of Kandy. This vibrant procession showcases a magnificent display of traditional dancers, musicians, and beautifully adorned elephants parading through the streets. The highlight of the festival is the sacred Tooth Relic of Lord Buddha being carried on the back of a lavishly decorated elephant.
Navam Perahera
Navam Perahera, held in Colombo, commemorates the founding of the Gangaramaya Temple. This procession features hundreds of traditional dancers, drummers, and beautifully illuminated floats, creating a captivating spectacle. Join the crowds lining the streets and be captivated by the rhythmic beats and colorful costumes of this cultural extravaganza.
Nallur Festival
The Nallur Festival is a significant Hindu religious festival held in Jaffna, celebrating Lord Murugan. Be awe-inspired by the vibrant processions, where devotees carry vel (holy spears) and participate in various rituals. Experience the electrifying atmosphere as traditional drummers and dancers fill the air with music and movements unique to the Jaffna region.
Elephant Orphanages
Pinnawala Elephant Orphanage
Pinnawala Elephant Orphanage is a sanctuary established to care for abandoned and injured elephants. It provides a safe haven for these gentle giants and offers visitors the opportunity to observe them up close. Witness the bathing rituals in the nearby river, where the elephants playfully splash around, creating a heartwarming spectacle.
Millennium Elephant Foundation
The Millennium Elephant Foundation in Kegalle is dedicated to the preservation and welfare of elephants. This ethical organization offers a unique opportunity to interact with elephants in a responsible manner. Engage in activities such as elephant bathing, feeding, and even taking part in their daily care routines. This hands-on experience allows you to develop a deeper understanding and appreciation for these majestic creatures.
Spices and Herbal Gardens
Spice Garden in Matale
Visit the picturesque Spice Garden in Matale, where you can embark on a sensory journey exploring the diverse array of spices and herbs that grow abundantly in Sri Lanka. Learn about their culinary and medicinal uses and engage in a guided tour to witness the cultivation process. Don't miss the opportunity to purchase high-quality spices to take home and add a touch of Sri Lankan flavor to your cooking.
Herbal Gardens in Kandy
Immerse yourself in the healing traditions of Sri Lanka with a visit to one of the many herbal gardens in Kandy. These gardens showcase a wide range of medicinal plants and herbs used in traditional Ayurvedic medicine. Engage in a consultation with an Ayurvedic expert who can recommend treatments and therapies tailored to your specific needs. Indulge in rejuvenating herbal massages and holistic wellness practices to nurture your body and mind.
Whether you're drawn to Sri Lanka's vibrant culture, stunning beaches, abundant wildlife, or serene tea plantations, this diverse country has something for everyone. Each of these destinations offers a unique experience that will leave you with unforgettable memories. So pack your bags, embark on a journey of discovery, and let Sri Lanka enchant you with its beauty, history, and warm hospitality.