[ad_1]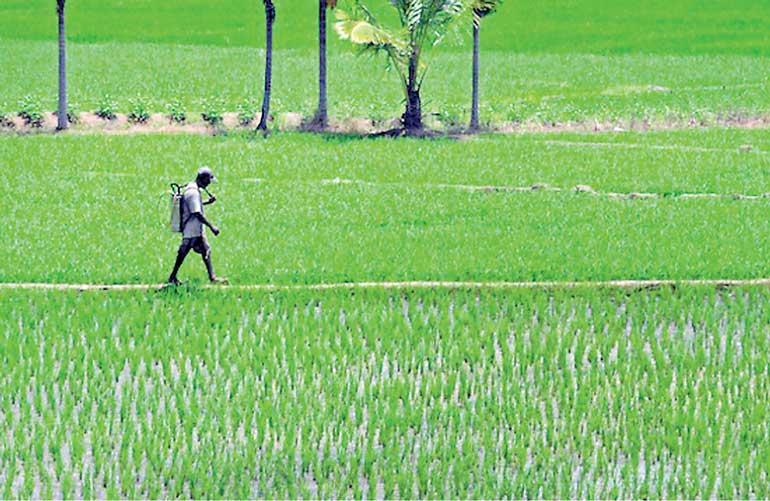 President Sirisena intervenes to resolve severe shortage; 75,000 tons to arrive by 28 December 
By Chathuri Dissanayake
President Maithripala Sirisena yesterday intervened to address the fertiliser shortage in the country with a request made to Pakistan's Prime Minister Shahid Khaqan Abbasi for 75,000 MT of fertiliser to be sent to Sri Lanka, a top official confirmed.
The move comes in the wake of a meeting chaired by Sirisena to discuss the shortage faced by farmers in the country, Agriculture Ministry Secretary B. Wijayaratne told the Daily FT.
"The President has already spoken to Pakistan's Prime Minister to request the shipment and they have agreed," he said.
The shipment is expected in the country by end-December to ensure that farmers have fertiliser to use for the current season, which comes after a drawn out drought affecting the cultivation for over three seasons, President Sirisena informed Cabinet yesterday.
The fertiliser shortage experienced by farmers is due to two reasons, Wijeratne explained. Orders placed by four private companies which import fertiliser to the country have been suspended by the exporting country Pakistan due to a policy decision taken to cease all exports to enable domestic use. According to Wijayaratne, the importation of 38,000 MT of fertiliser has been affected by the policy decision which came into effect on 30 October.
"They do this to ensure that they have enough fertiliser supply for their domestic consumption. I have already spoken to the High Commission regarding this but we requested the assistance of the President and he has spoken to the Prime Minister of Pakistan," he said.
Further the rising prices of fertiliser in the world market have also affected domestic supply. Companies are reluctant to import stocks for sale as they have to adhere to the Maximum Retail Price of Rs. 2,500 which will cut into their profits, he stated.
Earlier the fertiliser was supplied to the farmers through two Government-managed fertiliser companies. However, last year the Government decided to issue farmers with a Rs. 25,000 fertiliser allowance to buy fertiliser from the market, leading to protests by farming communities.
The Ministry earlier awarded and then withdrew a tender to supply 72000 MT of urea (prilled) from JAT Holdings Ltd. due to several irregularities. The cancellation of the tender has also contributed to the current shortage, the Ministry Secretary admitted.
The first tender notice by the Ministry to supply 72,000 MT of urea (prilled), 30,000 MT of MOP and 30,000 MT of TSP under DA terms drew the response of only five bidders for urea, one bid for TSP and no bid for MOP. Following evaluations by the Technical Evaluation Committee, bidders who did not present prices under DA terms and bidders with other major price variations were rejected on the preliminary evaluations with only JAT holdings qualifying for the evaluation. Later the tender awarded to JAT holdings was cancelled due to bidding irregularities. The Ministry has also re-advertised a second call for bids to supply the same hoping to attract interested parties.
[ad_2]

Source link