[ad_1]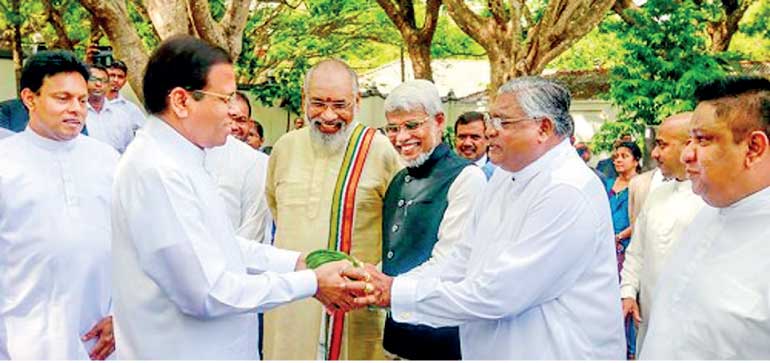 President Maithripala Sirisena emphasised that cooperation between the Government and provincial councils would have to be enhanced in order to fulfill national development objectives.
The President made this remark while addressing the 33rd Chief Ministers' Conference held under his patronage at the Cinnamon Lodge in Habarana, on 6 May.
He pointed out that the policies of the provincial councils should be similar in realising common development goals. He said the implementation of policies is based on the characteristic of the individual carrying forward such policy.
He added that this is true despite whatever manner constitutional law and administrative matters were being implemented.
President Sirisena said it was important to pay attention to overcoming any shortcomings that impeded the success of the provincial council system. Many differences of opinion may arise in provincial councils and the Government deals with many issues. There could be constitutional problems as well since there are nine provincial councils in the country.
However, the procedures being adopted in these councils should be the same, the President said, adding that the ultimate objective of all provincial councils was to provide more efficient services to the general public.
Chief Ministers of the provinces, Minister of Agriculture Duminda Dissanayake and the Governor of the North-Central Province P.B. Dissanayake were among those present at the occasion.
[ad_2]

Source link