[ad_1]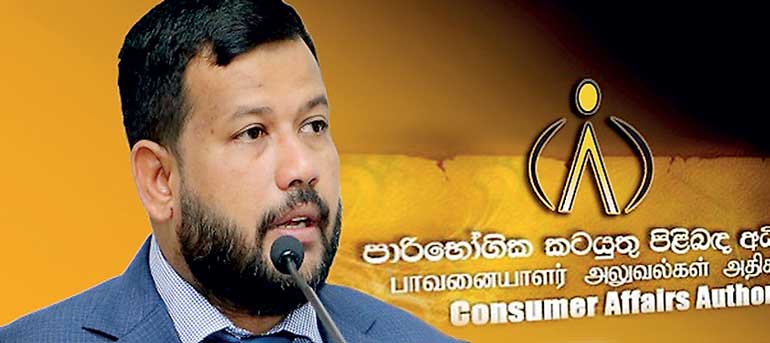 Industry and Commerce Minister Rishad Bathiudeen
Ushering in much-needed order to the domestic rice market, the Consumer Affairs Authority (CAA) issued a Maximum Retail Price (MRP) order for three varieties of rice yesterday while the Minister in charge issued a stern warning to errant sellers across the country. 
The order was effective yesterday and was gazetted last midnight under Extraordinary Gazette No. 2005/24. 
"The CAA will act on errant traders who sell at higher prices," said Industry and Commerce Minister Rishad Bathiudeen on 7 February. Minister Bathiudeen said this at a meeting with top CAA officials on 7 February.  
"The MRPs announced by Consumer Affairs Authority (CAA) have to be followed. We are also working with Customs to obtain details of rice importers and imported volumes," said Minister Bathiudeen. 
"The CAA will set up a team of officials to investigate as to whether these imported rice quantities have been released to the market. Importers who hoard rice stocks will be considered errant and legal measures will be taken against them," said Minister Bathiudeen.
"Another team of investigators will be set up to investigate and monitor rice quantities milled by the Paddy Marketing Board (PMB)." 
The order No. 41 was issued by CAA Chairman Hasitha Thilekeratne under Consumer Affairs Authority Act No. 9 of 2003's section 20(5). The new rice prices will be effective for both local and imported rice varieties.
According to the order, MRPs for Nadu, Raw Rice and Samba became effective from yesterday. Accordingly, the MRP for a kilogramme of Nadu rice is Rs. 72, a kilogramme of raw rice is Rs. 70 and a kilogramme of Samba (excluding Keeri Samba and Suduru Samba) is Rs. 80.  
Consumers are invited to complain to the CAA about errant traders on the hotline 1977 or even by calling the CAA direct line on 117755481-3.
[ad_2]

Source link