[ad_1]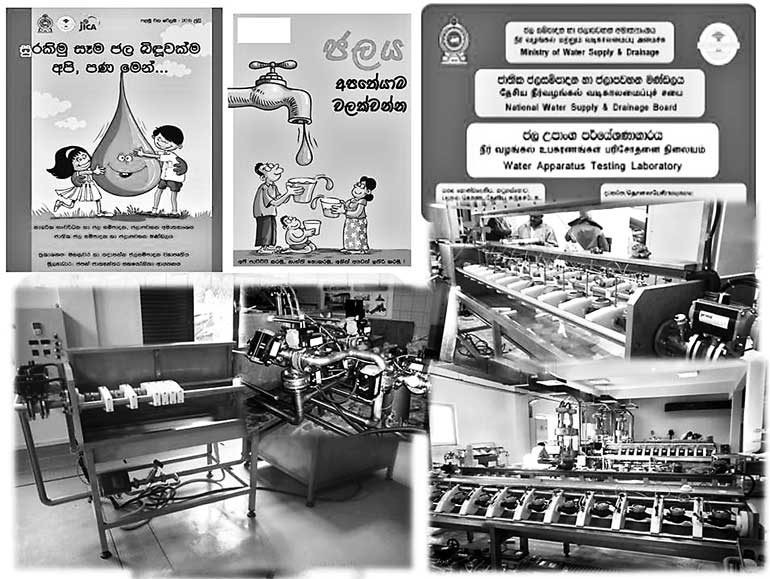 Minister of City Planning and Water Supply Rauff Hakeem will ceremonially launch the book called 'Surakimu sama jala biduwakma api pana men', the book on water conservation and ceremonially open the water fitting testing laboratory and Knowledge Sharing Centre on 17 February at Kandy. 
Minister of Education Akila Viraj Kariawasam, State Minister of City Planning and Water Supply Dr. Sudarshini Fernandopulle, JICA Sri Lanka Chief Representative Kiyoshi Amada and senior officials of the Ministry of Water Supply and City Planning and National Water Supply and Drainage Board also graced this occasion. 
Greater Kandy Water Supply Project Phase 1 Stage II provided water supply facilities for the areas in Harispattua, Akurana, Pathadumbara, Poojapitiya, Gangawatakorale divisional secretariat divisions in Kandy. The works under the project include increase of water treatment capacity of the facility constructed under Stage I project, laying of transmission mains, laying of distribution systems, construction of storage facilities, and activities connected with reduction of Non-Revenue Water. 
According to estimation, the world will face a 40% shortfall between forecasted demand and available supply of water by 2030. Therefore the project has taken proactive action by striving towards broader objectives of conservation and efficient management of water. In this connection the project engage in public awareness campaign on conservation of water, awareness of using quality water fitting for house plumbing with the idea of reducing loss due to water leakage, quality standardisation for water fittings for controlling of import of poor quality water fittings, training of plumbers, publishing of books, manuals and handbooks. Knowledge Sharing Centre has been established to reinforce above activities.  
Water Fitting Testing Laboratory is to conduct quality tests, endurance test, performance tests etc. For mostly used water fittings such as Domestic and Bulk Water metres, Stopcocks, Ball Valves, Float Operated Ball Valves, Sluice Valves, Air Valves, PRVs etc., as poor water fitting caused for Non-Revenue Water (NRW). This intervention will greatly contribute for procurement of good quality fittings which ensure sustainability and economic operation of water supply schemes.
[ad_2]

Source link