[ad_1]

Finance Minister says cost of capital biggest barrier to small biz
Says will also set up SME guarantee fund to lend without collateral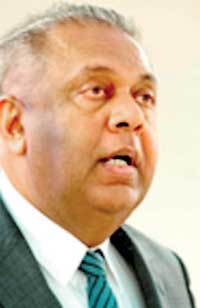 The government will allocate Rs.15 billion under the Budget 2018 to create a credit scheme for small businesses in targeted sectors, Finance and Mass Media Minister Mangala Samaraweera said.
The credit scheme will allow small businesses to borrow at a concessionary rate of 6.5 percent and in some cases as low as 3.3 percent. According to Samaraweera, the cost of capital is the biggest obstacle faced by small businesses when starting a business.
 Along with the credit scheme, he said a Small and Medium Enterprise (SME) guarantee fund will also be set up to enable SMEs with sound business plans to access credit 
without collateral. 
"These new initiatives will change the entire landscape of Sri Lankan enterprises," he said.
Sri Lanka requires technical and vocational training centres, as only a small number of students find places in state universities. Minister Samaraweera said it is important that the government also invests in the majority who are left behind, to enable them to stand on their own and contribute to the country's economic development. 
He said the archaic laws that restrict entrepreneurship will be amended and an enabling environment, particularly for small businesses, will be created.
"We are working with the German and Swiss governments to expand German technical schools, having 5 new schools around Sri Lanka. 
The skill development programmes will be conducted in close collaboration with the private sector to ensure relevance," he said.  
[ad_2]

Source link