[ad_1]

Of 227-acre site, 117 acres to be allocated as a chemical zone, remainder to be general zone 
Chemical zone to house new Paranthan chemical factory and heavy chemical industry 
Industry and Commerce Ministry says local and international investment welcome
Focus on both export and import substitution goods, jobs for Northern youth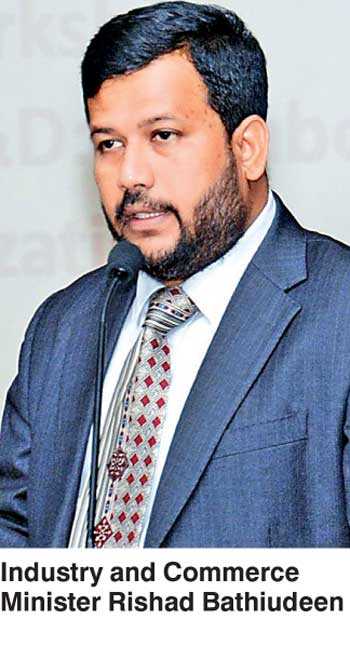 The land once occupied by the Paranthan Chemicals Company (PCC) has been earmarked for a large industry development site, which will also include Sri Lanka's first heavy chemical industry zone, the Industry and Commerce Ministry said in a statement yesterday. 
"The factories of PCC that were discontinued in 1985 will be revived. The site will also expand to include a heavy chemical industry zone," Industry and Commerce Minister Rishad Bathiudeen was quoted as saying during an inspection tour of the defunct Paranthan chemical factory site in Paranthan on Friday.
The former Paranthan factory site spread across 227 acres and all factories were destroyed during the war. In many ways, the Northern PCC factories spurred the development of Sri Lankan manufacturing and industry by producing and supplying domestically made, low cost chemicals that were promptly absorbed by the industries.  
Minister Bathiudeen plans to develop the entire Paranthan site to become an industry zone involving general and chemical industries. About 117 acres in Paranthan are to be allocated for chemical industries, 67 acres for revived Paranthan chemical factories and 50 acres for a heavy chemical Industry zone. The 50-acre chemical zone will border a 110-acre general industry zone.  The first stage targets low polluting chemical production and related industries, industries based on mineral resources with export market potential and processed industries that will absorb raw material from the area.
At present, Sri Lanka imports its entire annual requirement of liquid chlorine. About 98% of this liquid chlorine is absorbed by the Water Supply and Drainage Board. With the recommencement of PCC factories, domestic production of Sri Lanka's total chlorine requirements would recommence, saving estimated foreign exchange of $ 860,000 annually. To meet Sri Lanka's liquid chlorine requirements, the revived PCC factory will have to crunch 2500 MT of chlorine annually.
"Revival of PCC factory will open many new employment opportunities for Northern youth. We invite both local and global investors for this venture," Minister Bathiudeen said.
Paranthan Chemicals Corporation was established in 1954 as a State-owned chemicals factory at Paranthan in the Kilinochchi District, and subsequently re-constituted as the Paranthan Chemical Company.   
[ad_2]

Source link