[ad_1]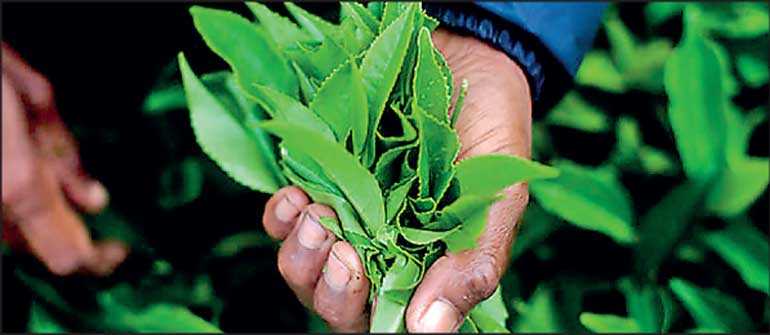 Rs. 50 daily allowance granted to estate workers since April via Budget yet to be paid to workers
Thigambaram claims payment being blocked by Plantation Minister and State Minister
Exporters opposed to loaning funds from Tea Board to pay allowance as agreed earlier
By Chathuri Dissanayake
The Government is planning on presenting yet another Cabinet paper to give a daily Rs. 50 allowance to plantation workers, as promised by the Plantation Minister earlier this year, Minister Palany Thigambaram said yesterday.
"The Prime Minister promised this, there will be another Cabinet paper next week. A Committee was appointed, headed by Foreign Minister Thilak Marapana, to look into the matter. We will definitely give this allowance to the people by next week," Housing and Hill Country Minister Palany Thigambaram said, speaking at a press conference at the Government Information Department.
The new Cabinet paper is to outline the mechanism to pay the allowance, he said.
The Government in March approved a Cabinet proposal made by Plantation Industries Minister Navin Dissanayake to pay Rs. 50 daily allowance for a year from Government funds to all plantation workers. This was separate to the wage increase negotiated between the plantation trade unions and the Planters' Association late last year to increase the daily wage to Rs. 750. 
The allowance given by the Government would have increased the total daily wage to Rs. 800. However,Thigambaram claimed that this allowance is being blocked by various parties.
"We negotiated this and got Rs. 50 for the plantation workers, but they are conspiring to not give, the main person is Minister Navin Dissanayake, there was a big argument in Cabinet with him. We almost went to blows, because he promised first … He and his State Minister are blocking it as we (Thigambaram's party) will get the credit," he claimed.
On 26March, the proposal was made by "the Minister of Plantation Industries to secure the funds necessary to grant a further allowance of Rs.50 in addition to the payment of a daily wage as agreed upon," Cabinet Office website records say. Attempts by Daily FT to contact Minister Navin Dissanayake failed.
In the Budget speech this year, the Finance Minister said that Rs. 1.2 billion has been allocated "in order to urgently resolve the wage issue of the plantation workers; we will discuss an acceptable solution with the Tea Board and implement on an urgent basis."
The allowance, as Dissanayake announced in a press conference held in the Sri Lanka Tea Board in February this year, was to be given as a budget allowance, limited for one year only. The SLTB was to loan the Government the funds to be recovered later.
However, SLTB Chairman Lucille Wijewardena told Daily FT that tea exporters have opposed the move. No discussions on how to solve the issue and move forward to give the Rs. 50 allowance to the workershad taken place thereafter.
"It is there in the fund, and the Treasury has not given us authorisation to release their tranche either," he said. Funds held by the SLTB are usually utilised for activities aimed at developing the sector, such as marketing campaigns, brand development activities and improvements in industry standards.  
[ad_2]

Source link