[ad_1]

---
Hemasiri Fernando steps down but denies duty lapses 
Says resignation to aid in investigations, unclear if IGP will follow 
Number of arrested rises to over 70, includes 5 women 
CID seeks public assistance to find six suspects 
15 teams conducting investigations, 5 safe houses found 
Death toll of 359 disputed by Health Ministry, says 253 killed
Country remains on high alert, sweeping security measures continue 
200 detonators and other explosives found in Modara and Hava Eliya 
Flying of drones prohibited by CAA, 3,000 military deployed
By Chathuri Dissanayake and Uditha Jayasinghe 
Defence Secretary Hemasiri Fernando yesterday resigned as investigations into the Easter Sunday attacks continued, with the number of arrested rising to over 70 and sweeping security measures continuing for the fifth consecutive day.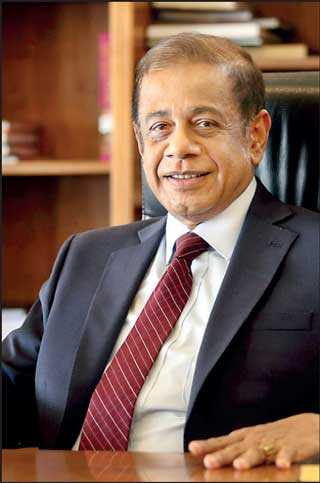 Hemasiri Fernando
President Maithripala Sirisena had requested Fernando's resignation on Wednesday following an announcement earlier this week during an address to the nation that he would make high profile changes to the Police and armed forces. Inspector General of Police (IGP) Pujith Jayasundara had also been asked to resign but it is still unclear if he will step down.  
"As the Secretary of Defence I have systematically disseminated intelligence information received on the attacks. Information was disseminated to relevant officials and departments and I have done my duty. But some officials and relevant departments have not acted accordingly and as a result we have had to face this situation," Fernando said in his resignation letter. 
He said that the resignation was done to assist investigators and went on to emphasise the point that he had worked for 40 years in different capacities in government, semi-government and private sector institutions and had rendered capable services to them. 
Police Spokesman SP Ruwan Gunasekera releasing a statement noted that the number of people detained had risen to over 70 by Thursday, with 33 of them being questioned by the Criminal Investigation Department (CID), which included four women. The Terrorism Investigation Department (TID) had detained four people including one woman, he said. 
Fifteen teams were engaged in the investigations and they were headed by Superintendents of Police (SPs) or Assistant Superintendents of Police (ASPs) with overall Police investigations headed by CID Senior DIG Ravi Seneviratne. 
Five safe houses have also been identified from the areas of Panadura, Dehiwala, Colpetty, Negombo and Wattala. SP Gunasekera also said a central command centre would be established along with a media arm from today to collect and disseminate information to the public and better coordinate ongoing investigations. He also called on the public to remain calm. 
The Criminal Investigation Department (CID) issued and later retracted a picture of a suspect wanted in connection with the terrorist attacks. The picture of the woman, issued with her details along with the details of three others – two men and a woman – was later said to have been taken off her Facebook profile. The person concerned has also made a statement on social media about the mistake made by the intelligence authorities. 
Accordingly, Mohommad Iuhaim Saadeek Abdulhaq, Fatima Latheefa, Mohammad Iuhaim Shaheed Abdulhaq, Pulasthini Rajendran or Sarah, Abdul Cader Fatima Kadia, and Mohammad Cassim Mohammad Rilwan were named by the CID. 
The death toll given by the Police, 359, was also revised by the Health Ministry, reducing the number almost by 100, to 253. 
Issuing a statement the Health Ministry said that the number was revised following a complicated process to assess the dead bodies. 
"Following the complicated process of assessment of the dead bodies in the Colombo Mortuary, the previous assessment of body parts has been corrected to 113, while in Batticaloa the death toll which was earlier 29 has been revised to 26," the statement issued by the Health Ministry Media Division said. 
The Ministry noted that the death toll had initially been high due to the many body parts recovered from the explosion sites but after most bodies were identified and released to families it had been possible for additional data to be evaluated, which showed that the number of killed was much lower than initially announced. Police have stopped releasing the number of dead until the numbers can be rationalised. 
The country remained on high alert with multiple search operations being carried out all over the country. Fears of bomb threats spread with office complexes in the heart of Colombo's commercial district going into lockdown, prompting the Police to appeal for calm. 
Issuing a statement to media, SSP Gunesekera appealed to the public to remain calm and vigilant while supporting ongoing search investigations. Spot checks were carried out along Colombo roads, while a number of search operations were carried out throughout the country. 
"We have given instructions to carry out searches and deployed personnel to do so. All Traffic Police teams deployed for search operations have also been armed," Deputy Inspector General Ajith Rohana told Daily FT. 
Close to 3,000 Army personnel has also been deployed to carry out special search operations and provide security for religious places, including mosques, a statement released by the Army Media Centre said. 
The moves come after a series of warnings were issued by the State Intelligence Services on possible car bomb attacks in the country. 
An access road to Bandaranaike International Airport (BIA) was closed temporarily when security teams could not determine the ownership of a vehicle parked without displaying owner details as instructed. 
Two hundred detonators were found in Hava Eliya in Nuwara Eliya after a tip off by Police but no arrests were made. Twenty-one hand grenade type low explosives and six swords were also recovered from the Modara area of Colombo and three people were arrested. Curfew was re-imposed till 4 a.m. on Friday. 
An explosion took place in Pugoda near the local Magistrate's Court but no one was injured. Police are conducting investigations into the incident. 
Public anxiety was heightened on Thursday with security alerts being issued in Colombo and employees being encouraged to remain in their offices. Shops also closed early in several parts of the country including in Kurunegala, Anuradhapura and Kiribathgoda. 
Flying of drones and other unmanned devices by the public was prohibited by the Civil Aviation Authority (CAA).   
Police also took into custody a lorry on suspicion, in Nayakakanda, Wattala last evening. The vehicle was confiscated following a tip received from a suspect who was arrested in Kotahena earlier in the day, a statement released by the Police said.
[ad_2]

Source link