[ad_1]


Bank of Ceylon Chairman Kanchana Ratwatte on Friday called on the China's Acting Ambassador in Colombo Hu Wei. Bank of Ceylon Acting General Manager/CEO D.P.K. Gunasekera and officials from BOC and Chinese Embassy are also present 
---
To sign deal for $ 140 m 3-year facility from China Development Bank tomorrow
Firming up further 
$ 250 m long-term funding from multilateral lenders
To set up one-stop unit to expedite lending support for exporters to enhance foreign exchange earnings
---
By Nisthar Cassim
---
State-owned industry giant Bank of Ceylon (BOC) is bolstering foreign funding as part of diversifying its sources of finances to spearhead critical post-COVID revival of enterprises and entrepreneurs in the country. 
Tomorrow BOC will sign a deal for $ 140 million three-year financing facility at an attractive rate from the China Development Bank (CDB), the world's largest development financial entity.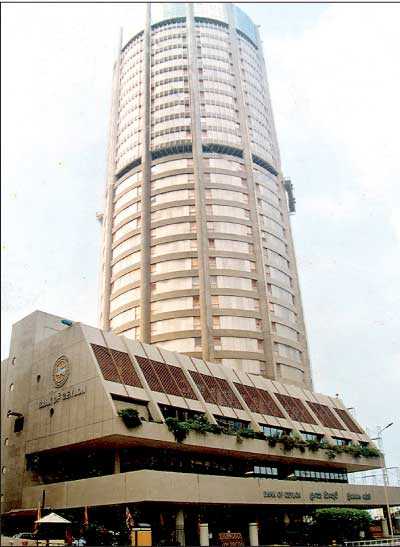 BOC will draw down the funding via two tranches of $ 70 million each in August and December this year. 
Additionally, the BOC is firming up a further $ 250 million in long-term funding from two other multilateral lenders. These, too, will be at attractive rates. 
Analysts said BOC being able to step up foreign funding was on the strength of its Balance Sheet and its profile and despite downgrade of sovereign and institutional rating.
The fresh facility with CDB, the largest Chinese bank for financing bilateral cooperation as well as long-term lending and bond issuance, is the second for the BOC. The first one was in 2009. 
Ahead of tomorrow's signing, BOC Chairman Kanchana Ratwatte on Friday called on the China's Acting Ambassador in Colombo Hu Wei. The duo discussed about greater collaboration, especially to support Sri Lanka's post-COVID economic recovery. 
"BOC would provide more financial service to enterprises and tourism," tweeted the Chinese Embassy following the meeting.
BOC was tight-lipped about the sources of a further $ 250 million funding in the pipeline, but said it will be from multilateral agencies. In tandem with tapping external sources of funding, BOC is also stepping up support to the export sector, thereby enhancing foreign exchange earnings of the country. 
A fully-fledged one-stop centre exclusively for exporters will be set up on the second floor of the BOC Head Office in Fort. This will be overseen by a senior assistant general 
manager. 
"Hitherto support to the exporters was via the traditional Trade Finance Division. With the country stepping up curbs on imports to save foreign exchange, we have decided to open a dedicated unit to expeditiously facilitate exporters post-COVID thereby enhance the country's foreign exchange earnings," BOC Chairman Kanchana Ratwatte said. 
Such support to boost foreign exchange is critical from a country perspective as well as the bank's since it will need to bolster foreign currency deposits and businesses. BOC at present enjoys a 10% share in the remittances market.
Apart from new foreign funding, BOC domestically got an infusion of Rs. 30 billion following the 2% reduction in the Statutory Reserve Ratio (SRR) by the Central Bank recently. Last week BOC floated a Rs. 5 billion bond issue as well. 
Post-COVID, the thrust sectors of the BOC include financing support to SME, exports, IT startups, overseas returnees startups, small-holder plantations, agriculture, fisheries and aqua culture, food security, storage and transportation and middle-class housing development.
To date it has disbursed over Rs. 16 billion in support for the post-COVID-19 era. 
[ad_2]

Source link