[ad_1]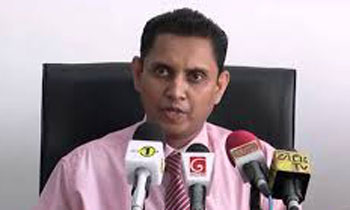 While claiming that the President had not issued any statement mentioning the stance of the government on South Asian Institute of Technology and Medicine (SAITM), the Government Medical Officers' Association (GMOA) said that they would launch trade union actions in near future.
Addressing the media, member of the Media Committee of the GMOA Dr. Prasad Colombage said that the Attorney-General's Department (AG's Dept.) had turned a blind eye to command the government to announce its stance on SAITM and adding the political elements had mislead both the AG's department and the government to come out with reasonable solutions over the issue.
Meanwhile, GMOA Secretary Dr. Haritha Aluthge stressed the government was deliberately delaying to issue the stance on SAITM by virtue of the whims and fancies of some politicians and responsible officials.
"We have almost come to the edge of this struggle to insist the government to abolish SAITM. But, we have not lost our grip and therefore, we are prepared to launch protest marches and vehicle parades followed by massive island wide trade union actions in near future," he warned. (Sheain Fernandopulle)
[ad_2]

Source link