[ad_1]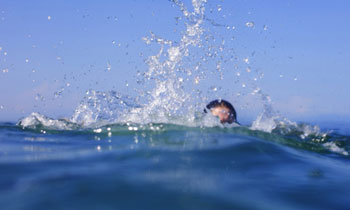 Three members of a group of youths who went to bathe at a popular picnic spot Nachchimale Dola (stream) in Ingiriya this evening, had drowned, police said.
The group, comprising 11 men and women from Ratmalana, had gone on a picnic to the popular bathing spot, a favourite among many locals that visit the area throughout the year.
Police Spokesman DIG Priyantha Jayakody told the Daily Mirror that the Ingiriya Police with the help of the people in the area had managed to recover three bodies. They had reportedly drowned today (12) at round 5.00 pm.
Two of the three deceased had been identified as siblings, Maduranga Sudarshana (31) and Ruwan Dileepa Nadeeshan (28) whilst the other was identified as 20-year-old Samindu Madushka.
The victims were all residents of the Railway Quarters in Ratmalana. The remaining members of the group were said to be safe.
The Ingiriya Police were trying to find out whether the group, in particular the three deceased, had consumed liquor prior to entering the water. The group had come to the spot today since it was a Poya holiday, the police said.
The bodies are presently lying at the Ingiriya Hospital Morgue awaiting post-mortem examinations. (Kurulu Koojana Kariyakarawana)
[ad_2]

Source link