[ad_1]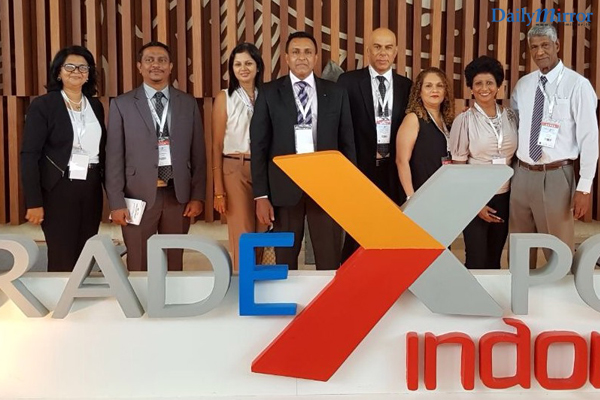 Members of the SLIBC at the 32ndTrade Expo Indonesia
Members of the Sri Lanka – Indonesia Business Council (SLIBC) recently attended the 32nd Trade Expo Indonesia that was held in Jakarta, as part of an ongoing effort to strengthen the longstanding trade relationship and strategic partnerships that Indonesia and Sri Lanka have shared. The annual event was instrumental in paving the way for SLIBC to find new ways in which businesses from both countries could expand their opportunities and work together more closely in the coming years. 
Participating in the trade show was a 15-member delegation comprising representatives from various sectors and product lines, including paper manufacturing, waste paper production, umbrella manufacturing, F&B, IT, shipping & logistics and tea. In addition to visiting the trade exhibition, the delegates also took part in a business forum and a B2B business matching session, which was organized by the Sri Lankan Embassy in Indonesia and the Indonesian Chamber of Commerce. The event featured in-depth discussions between all parties, who went on explore ways in which business cooperation between the two countries can be uplifted and enhanced. 
Commenting on SLIBC's participation in the 32nd Trade Expo Indonesia, Kalinga Wijesekara – President, SLIBC and the Head of Marketing & Communications, Serendib Flour Mills (Pvt) Ltd, stated: "We were pleased to attend the 32nd installation of Trade Expo Indonesia in Jakarta, which served as a significant opportunity for us to strengthen our trade ties and alliances with Indonesia. We are also grateful to The Indonesian Embassy in Colombo, The Sri Lankan Embassy in Indonesia and the Indonesian Chamber of Commerce for hosting a dynamic series of sessions and events, which enabled us to take a closer look at how we can develop new Indo-Lankan trade ties whilst maintaining and improving the existing ones. SLIBC has always strived to foster dynamic and meaningful strategic partnerships between Sri Lankan and Indonesian businesses, and we look forward to continuing our efforts to further enhance the two countries' commercial efforts in the coming years."

Members of the SLIBC during the visit to Indonesia
Established in 1991, the Sri Lanka – Indonesia Business Council was formed under the aegis of the Ceylon Chamber of Commerce. The council was formed at the request of the Ministry of Foreign Affairs, with the main objective of promoting trade, investment, services and tourism between Sri Lanka and Indonesia. 
Globally hailed as Indonesia's largest B2B trade event, Trade Expo Indonesia is an annual international trade event that showcases the best of Indonesia – the largest archipelago in the world for export products. Each year, the event garners strong participation from both business and high-level government members from across the world. Hosted by the Directorate General National Export Development (DGNED) and the Ministry of Trade of the Republic of Indonesia, the event also comprises regional business forums, business matching sessions, as well as trade and investment forums.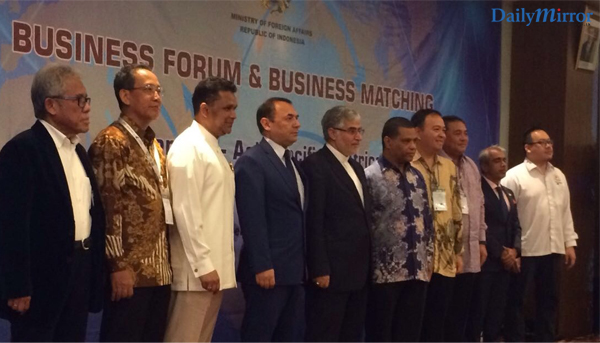 Members of the SLIBC during the visit to Indonesia
[ad_2]

Source link