[ad_1]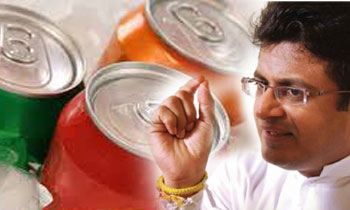 The Government's move to impose heavy taxes on soft liquor with a lower alcohol content had increased the consumption of hard liquor among Sri Lankans during the past two years, the Pivithuru Hela Urumaya (PHU) said today.
PHU General Secretary MP Udaya Gammanpila said it was the normal practice worldwide to impose taxes on hard liquor instead of doing so on soft liquor.
"However, we are against the consumption of both categories. If the government is unable to ban alcohol, it should have at least promoted those with a lesser alcohol content. Those who consumed beer in the past are consuming hard liquor today because a person can purchase two 250ml bottles of arrack for the price of a can of beer," he told a news conference.
The MP said 74 million litres of arrack were sold in 2014 and it had increased to 94 million litres in 2016.
"This is an increase of 28 per cent. Similarly, one of the leading distilleries had recorded an income of Rs.9.7 million which is an increase of 300 per cent of the company's revenue in 2014," he said.
The MP said the distillery which had recorded an enormous income was promoting the sale of 250 ml bottles of arrack targeting the youth.
He requested President Maithripala Sirisena to increase taxes on hard liquor including arrack and to implement the 'Mathata Thitha' (End to alcohol) programme effectively. (Lahiru Pothmulla)
[ad_2]

Source link