[ad_1]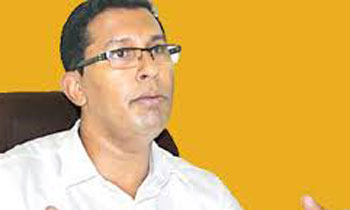 The alleged plot to assassinate Tamil National Alliance (TNA) parliamentarian M.A.Sumanthiran that was uncovered recently signals the regrouping of the LTTE and the possibility of terrorism raising its ugly head once again in Sri Lanka, Jathika Hela Urumaya national organiser, Media Spokesman Nishantha Sri Warnasinghe today said.
He said that the Terrorism investigation Department (TID) and the other intelligence authorities were keeping a watchful eye the situation and stressed the need for vigilance.
"After the defeat of terrorism on May 19, 2009 several attempts were made by the leftovers of the LTTE to re-assemble and rise up as an organised group again. In 2016 a suicide vest was found in the Killinochchi area. These are not coincidences. If someone thinks these are minor issues they are completely wrong," he said.
He further said that International governments and non-governmental organizations were trying hard to weaken the security net set up by the government by demanding the removal of high security zones, Army camps, check points and barracks.
"We were forced to reduce our security forces, a measure we were opposed to as a party even though there is no war at present. Fortunately today we were able to stop this murder attempt. To stop this tomorrow as well we should be better equipped," he said.
"There are still people who dream of Eelam becoming a reality. The dark shadows of war have still not subsided. The risks still remain. The recent incidents teach us that we need to enhance our security arrangements further,"he said.
He further said that the country and the people greatly thank the security and the intelligence officials as they were not only stopped an assassination plot but an opportunity where country would have disgraced.
He also mentioned that the assassination plot was backed by the international diaspora including Norway based Perinbanayagam Sivaparan alias Nediyawan, France based Winayagam, who was a LTTE intelligence leader, US based Rudrakumar, who was the LTTE's legal advisor. Those mentioned here were reported to be involved in many wrongdoings such as collecting funds internationally to help the LTTE to re-group, he stressed.(Thilanka Kanakarathna)
[ad_2]

Source link