[ad_1]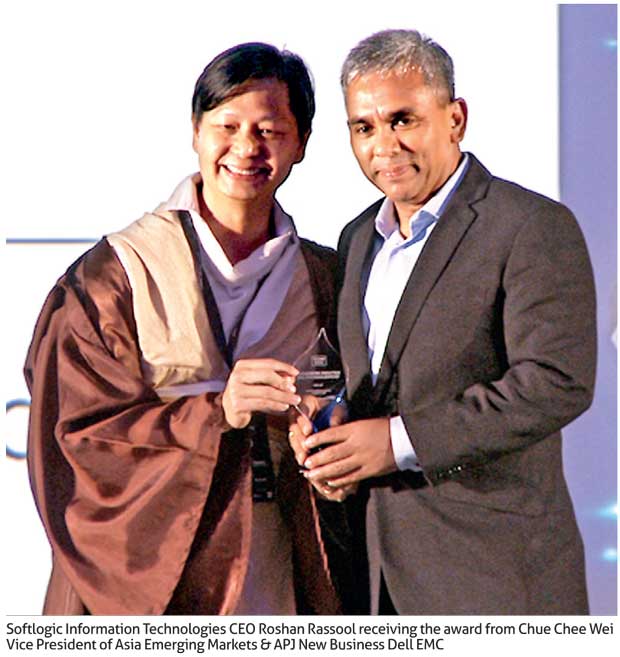 Softlogic Information Technologies Pvt Ltd, one of the country's leading software and hardware solutions providers and a subsidiary of Softlogic Holdings PLC, won the top AEM (Asia Emerging Markets) Award at the South Asia Partner Summit 2017 held recently in Ho Chi Minh City, Vietnam.
This recognition has been awarded based on performance as top AEM Commercial Metal Partner Tier-1 Category Winner -contributed at 11 percent of the total AEM Commercial Metal Partner Tier-1 Revenue @ 20 percemt YoY growth in FY17.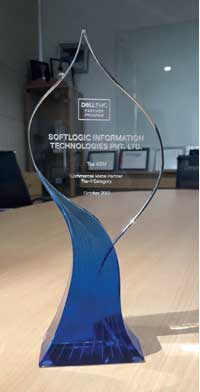 The 4-day event featured Dell's new technologies and innovations, strategic insights, and exclusive networking opportunities for the global giant's most valued partners in the South Asia region. Participants were able to gain valuable insights and transformation strategies to empower their customers to thrive in the digital era. Several top Dell EMC executives and a distinguished line-up of guest speakers lent their expertise and shared their experiences with the audience.
Softlogic Information Technologies is currently the leading importer of Commercial PCs to Sri Lanka. The company also markets and distributes notebook computers, servers, storage, network infrastructure and printers. It looks to provide the world's best products and services to its customers, while consolidating its market leadership. The company has been the Platinum Partner for Dell EMC and has been marketing Dell products in the country for well over two decades. Over the years, Softlogic Information Technologies has won several awards from Dell for its outstanding performance and commitment to the Sri Lankan IT Industry.  In recent years, the company received the prestigious 'Dell Platinum Partner' status and 'Most Valuable Partner in Asia Pacific' and the Dell Power Awards 2014 as the 'Best Partner for the Year'. The company has also aligned strategic partnerships with some of the world's leading technology vendors such as Microsoft, Lenovo, VMware, EMC, Molex, Cisco, Happy or Not, Glory and many other brands in order to provide state-of-the-art solutions to customers.
Speaking about the award win, Softlogic Information Technologies Director/CEO Roshan Rassool stated, "We are honoured to receive this prestigious award from Dell at the South Asia Partner Summit 2017. While the AEM consists of 27 countries, this win highlights our status as the leading IT platform based solution provider in Sri Lanka and the region. This regional recognition by the global leader in the IT industry also demonstrates Sri Lanka's abilities in IT on the global stage. I am thankful to each and every team member of Softlogic Information Technologies for their hard work, dedication and passion – unmatched qualities that have made us the best in the business."
Softlogic Information Technologies (Pvt) Ltd. is a subsidiary of Softlogic Holdings PLC, a group of companies which has an annual turnover of over Rs. 59 billion. Softlogic Holdings PLC, rated as one of Sri Lanka's most dynamic diversified conglomerates in Sri Lanka, has expanded and entered the key growth sectors of Retail, Healthcare, ICT, Automobiles, Travel & Leisure, Finance and Insurance, holding authorized distributorships for a number well-known global brands.
[ad_2]

Source link