[ad_1]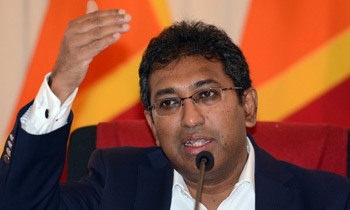 State minister Harsha De Silva said yesterday the blocking of social media networks contributed to the mitigation of the recent communal tension in Kandy and assured that these networks would return to normal by today.
He told parliament that the social media networks including Facebook and WhatsApp were blocked for 72 hours.
"Social media is an ideal platform for extremists to spread disinformation. It is done through bots and trolls. We managed to neutralise the tense situation in Kandy by stemming the spread of false news and rumours," the state minister said.
He said a presidential commission should be appointed to find out the truth behind these series of communal classes which were reported from several parts of the country recently and highlighted the fact that a comprehensive investigation should be conducted to identify those involved in provoking racism and hatred through social media networks.
"We need to expose the extremist groups behind these series of communal clashes. Muslim extremism should also be investigated," he said. (Ajith Siriwardana)
[ad_2]

Source link