[ad_1]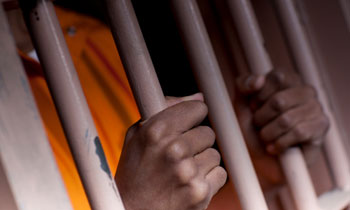 Sri Lanka and Iran signed an agreement on the exchange of convicted prisoners between the two countries on Friday.
The agreement, which was signed by the Iranian Justice Minister Alireza Avai in Tehran, was signed by Sri Lankan Justice Minister Thalatha Atukorale in Colombo and its copies were exchanged between Minister Atukorale and Iranian Ambassador in Colombo Mohamed Zari Amirani.
The agreement was signed following discussions between Minister Atukorale and the Uranian Ambassador held recently
The Justice Ministry in a statement said that despite the exchange prisoners will have to serve the full term of the prison sentence imposed on them by the court of the country where the crime was committed in.
The statement further said that the agreement signed under the Exchange of Prisoners Act of 1995.
The Deputy Iranian Ambassador Mohomed Reza Ahmadi also participated in the occasion of signing the agreement by the Sri Lankan Minister.
[ad_2]

Source link