[ad_1]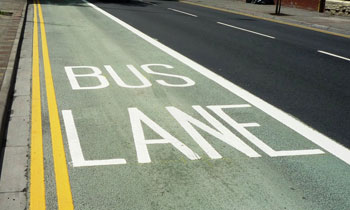 Introducing the pilot project – Priority lane for passenger buses, as a means of reducing the traffic congestion in Colombo and suburban areas, Minister of Megapolis and Western Development, Patali Champika Ranawaka yesterday said more than ten million vehicle movements within the Western Province is reported per day according to the recent census.
The minister said the recent census revealed that during the rush hour time from 6am – 9am, around 8,000 people had travelled in 180 passenger transport buses while 9,000 persons travelled in 4,700 private vehicles showing that the private vehicles had carried only two passengers per vehicle.
The Minister also said the less quality and comfort in the public transport services and the increase in income has diverted people to private transportation methods.
"In the 1980s, 85 per cent used public passenger transport for their daily use. Today, the situation has changed almost by 50 per cent. The public has shifted to private vehicles such as Cars, Motorcycles and Three-Wheelers," he said.
The Minister pointed out that if 40 passengers use their own private transport, instead of a bus, it would need around 10 bus space in the road.
Minister Ranawaka said the demand for new roads increased regularly due to private vehicle users, however, it is not possible to do so now as it costs more time and money.
Further, the minister said, he doesn't believe that the project would be successful only as an isolated project.
"This is only the beginning. After monitoring the progress of this project, the original concept should be upgraded by introducing a new bus service, cashless ticketing system, new time schedules, vehicle parks and passenger information," he said.
Meanwhile, the Minister said the new practice would put into effect by March 17 at the Parliament Road and at the Old Kotte Road and expecting an outcome of 250 per cent efficiency. (Thilanka Kanakarathna)
[ad_2]

Source link