[ad_1]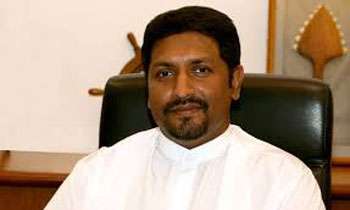 State Minister of Defence, Ruwan Wijewardene today rejected allegations made by the opposition that the government was undermining the security forces and said the present government, unlike any other previous government, had done more for the welfare of the security forces personnel.
He said at the function to mark the opening of D S. Senanayake Gama in Hambantota.
"We have resolved 70 per cent of the pension issues which the security forces have. Together with the Housing Ministry, we have built houses for them. Therefore how can the opposition say we have undermined the forces," the state minister asked.
He accused the opposition of misleading the people by spreading various kinds of disinformation and underscored the fact that devaluation of the local currency was not only affecting Sri Lanka but several other countries as well. (Yohan Perera reporting from Hambantota)
[ad_2]

Source link