[ad_1]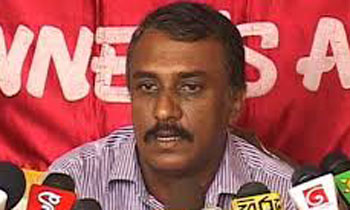 The proposal by the government to increase fines for seven traffic offences to Rs.25,000, which had received approval from the government, could only be implemented if the roads and infrastructure in the country are developed according to international standards, Lanka Private Bus Owners' Association (LPBOA) president Gemunu Wijeratne said.
Speaking to Daily Mirror Mr. Wijeratne said yesterday the decision taken by the government to increase fines for certain traffic offences was a good one as it helps to increase road discipline amongst drivers and to deduce the road accidents.
The government should also work towards putting the necessary infrastructure to complement this decision such as setting up hi-tech CCTV roadside accident and traffic monitoring systems. Roads should also be widened to a minimum of four lanes and have separate bus lanes and speed limits being displayed at frequent intervals etc. to ensure the success of this programme.
"The new traffic fines should be defined under a specific category. Speed limits should be gazetted for all the roads, if not the police would impose fines on motorists as they wish," Wijeratne warned. (Chaturanga Pradeep)
[ad_2]

Source link