[ad_1]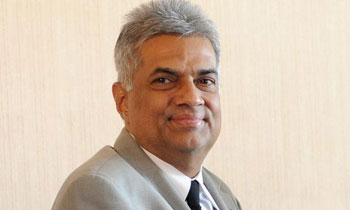 The re-election of Xi Jinping as the General Secretary of the Chinese Communist Party and Chairman of the Military Commission will help further strengthen bilateral relations between Sri Lanka and China, Prime Minister Ranil Wickremesinghe said today when he sent his congratulatory message to Mr Xi.
Following is the message sent by Mr Wickremesinghe to the Chinese leader-:
It is with great pleasure that I extend my warmest wishes to you on your re-election as the General Secretary of Chinese Communist Party and as the Chairman of the Military at the 19th national congress of your party which was held recently.
The long-standing friendship that exists between Sri Lanka and China is built upon, mutual respect, solidarity, trust and understanding that has lasted for decades, mutually beneficial for both countries reaching new historic milestones in our time tested bilateral partnership. It is my fervent belief that the close affinity and collaboration with continues to flourish would expand the benefits to the peoples of our two countries during your second term of office as well.
Please accept my best wishes for your health, happiness and personal well-being and for the continued progress and prosperity for the friendly people of the People's Republic of China.
[ad_2]

Source link