[ad_1]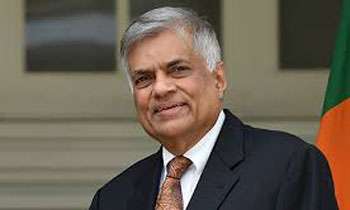 Prime Minister Ranil Wickremesinghe would have a discussion with the Indian authorities on the alleged plot to assassinate President Maithripala Sirisena, a Spokesman from the Prime Minister's office said yesterday.
He said the Prime Minister had decided to discuss the issue with Indian Defence Authorities after an Indian newspaper carried a news item quoting President Sirisena that Indian intelligence service RAW was plotting to assassinate him.
"The Prime Minister has sought an appointment with the Indian defence authorities despite a schedule for his Indian Visit has already been fixed.
"He has sought the appointment in line with his thinking that he should discuss this serious matter with them," the official said.
Prime Minister is due to begin his Indian visit today (Yohan Perera)
[ad_2]

Source link