[ad_1]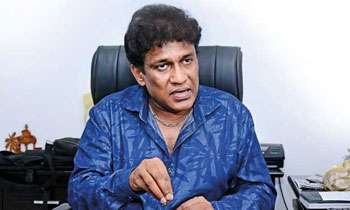 Political parties representing Parliament failed to arrive at a decision as to under what electoral system the provincial council elections are to be held, Minister Mano Ganesan said yesterday.
Mr. Ganesan said the party leaders decided to meet again on Wednesday, August 1 to decide on the system.
Most of the minority parties and the UNP had insisted that the election should be held under the old system while Minister of Local Government and Provincial Councils Faizer Musthapha and the Janatha Vimukthi Peramuna had wanted the election held under the new mixed system.
However all the parties had agreed that the provincial council elections should be held without further delay according to Mr. Ganesan.
MP Dinesh Gunawardane who had represented joint opposition had insisted that the polls should be held soon. He had also highlighted that shortcomings of the new mixed system should also be rectified.
The meeting has been chaired by Prime Minister Ranil Wickremeisnghe while Ministers Kabir Hashim and Akila Viraj Kariyawasam represented UNP, While Ministers Faiszer Musthapa and Nimal Siriplala De Silva had represented the SLFP.
MP Douglas Devananda had represented the EPDP while Minister Rauff Hakeem and Chief Opposition Whip Anura Kumara Dissanayake also participated in the meeting.
Earlier the Chairman of Election Commission had informed the party leaders that it would be possible to hold the election by December this year or by January 5 next year if the final decision on the system under which the poll should be held is arrived at by October this year. (Yohan Perera)
[ad_2]

Source link