[ad_1]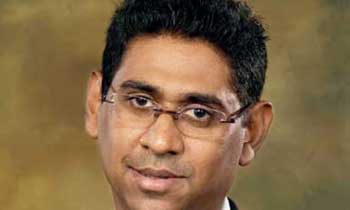 Number of members elected to 336 Local Government bodies under the new electoral system will be doubled while the number of Local Government bodies will be increased by one Pradeshiya Sabha the Local Government and Provincial Councils Minister Faiszer Musthapha said yesterday.
Accordingly the number of members to be elected to the Municipal Councils, Urban Councils and Pradeshiya Sabhas is to be increased to 8,825 from the current 4,486, and the new number of Local Government bodies will be 336.
Under the newly introduced Local Government Electoral (Amendment) Act no. 22 of 2012 more than 2,200 women members representing 25% of the total number of elected members are expected to be elected and a new Pradeshiya Sabha will be established at Millennia.
"I expect party leaders will approve the amendments to the Act at the next session of Parliament enabling the government to conduct Local Government polls in this year. We will have to go for the polls before November as the Elections Department is scheduled to conduct GCE O/L examination during this time. The Elections Department also needs a minimum 65 days to conduct polls since the Gazetting of the Local Government election," Minister Musthapha added.
"The delimitation commission report released in August 2015 following passing of the Act in 2012 was full of errors, mistakes and inconsistencies and was vehemently opposed by minority parties as well as the SLFP and the UNP. If we are to conduct Local Government polls under the new electoral system, we should have first rectified the blunders that had been made by the Delimitation Commission in addition to finalizing the marking of boundaries of Local Government bodies. That is why I appointed the five member official committee headed by Asoka Peiris to look into the issue with the consent of all political parties," Minister Musthapha emphasized.
If the government postponed the Local Government polls accordingly, the elections to 23 Municipal Councils, 41 Urban Councils and 272 Pradeshiya Sabhas will have to be held on a same day as all current Local Government bodies numbering 335 would have completed their term of office by then.
Many Local Government bodies completed their term of office on March, 31, 2015, some others on July 31st of that year and few others on October 16, 2015. Another few Local Government bodies completed their term of office on August 24, 2013 and they are being run under special commissioners or Secretaries.
All Local Government bodies in the Western Province, including the Colombo, Kotte- Sri Jayewardenepura, Dehivala – Mt. Lavinia, Negombo and Gampaha completed five year term on October. (Sandun A Jayasekera)
[ad_2]

Source link