[ad_1]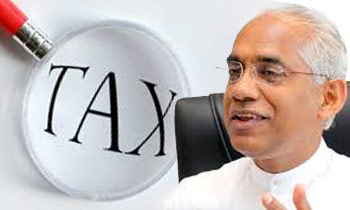 Legislation aimed at providing more stability and transparency to Sri Lanka's tax system will be presented to Parliament within the next three months, State Minister of Finance Eran Wickramaratne said today.
He told a media briefing that this legislation which would be titled the, 'Tax Bill" would specify the taxes and the percentages payable by individuals and the corporate sector.
"This legislation will give more stability and transparency to tax concessions given to various sectors," the state minister said while highlighting the fact that the government was exploring the possibility of reducing tax surcharges on some sectors.
He said the Bill would be debated in Parliament and the views of all stakeholders obtained with the opportunity to submit amendments where necessary.
The state minister said this was in line with the government's plan to convert the country's economy more export aligned. He said the government was keen to introducing news services such as e-procurement and e-signature to expedite export procedures and that under the e-signature programme a digital platform would be set up for a person to sign documents online.
"Several countries including China, Bangladesh and Vietnam had moved away from traditional ways of thinking resulting in economic gains and Sri Lanka too must think out of the box if it hopes to gain economic stability in the future," the state minister said. (Yohan Perera)
[ad_2]

Source link