[ad_1]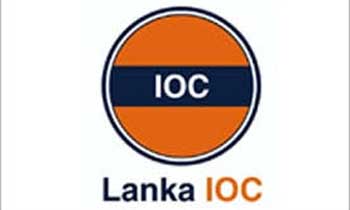 The Lanka Indian Oil Company (LIOC), which accounts for 16 per cent of market share in the supply of petrol in the country, has ordered an emergency supply of 15,000 tonnes of petrol from India to meet the current shortage, an official said today.
LIOC Managing Director Shyam Bohra told Daily Mirror the LIOC had contacted several suppliers and had managed to purchase a stock of petrol on spot basis.
"The petrol is being loaded and will reach Sri Lanka on November 9 or 10," he said.
When asked to comment on the current petrol shortage, he said his office had procured 35,000 tonnes of petrol from M/s TOTAL, the French Multinational Oil Company.
Mr. Bohra said the shipment arrived on October 16, 2017 and samples were tested at the CPC/CPSTL laboratory and found complying with the chemical properties of petrol specifications but contained some visible particles and such the CPC/CPSTL laboratory refused to approve the stock of petrol. The ownership of the petrol remains with M/s TOTAL till it satisfies the requirements of CPC/CPSTL laboratory. LIOC immediately informed M/s TOTAL to replace the cargo.
"M/s TOTAL offered to remove the particles through a filtration process, which is quite common in petroleum and shipping industries but officials refused to accept the product at the meeting held on October 31, 2017. Thereafter, LIOC again advised M/s TOTAL to replace the cargo, but has not done so yet. LIOC always adhere to the quality parameters in totality and procure the goods only from reputed oil companies and this is quite evident from past records," he said.
Mr. Bohra said LIOC had only 16 per cent market share in the country and its daily sales requirement of petrol was approximately 600 tonnes.
"According to its records, LIOC still has a stock of 3,500 MT of petrol as on date. To the extent possible, some quantity of petrol is being released daily by LIOC from the Trincomalee Terminal. The present situation is mainly due to the reason that the stock of petrol imported by the CPC has been delayed while M/s TOTAL is taking time to replace the cargo. CPC petrol is expected to arrive on Wednesday or Thursday," he said. (Kelum Bandara)
[ad_2]

Source link