[ad_1]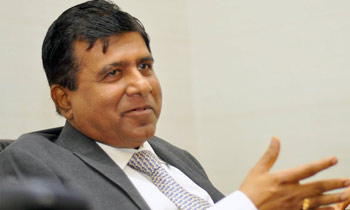 Justice Minister Wijeyadasa Rajapakshe said today said he had no confidence in the Consultation Task Force on Reconciliation Mechanisms (CTF) appointed by the Prime Minister.
He said the CTF, which recommended the inclusion of at least one international judge on every bench set up to hear allegations of war crimes and the violation of human rights that had taken place during the final stages of the armed conflict in Sri Lanka.
The minister said some of the members of the CTF Committee were representatives of Non-Governmental Organisations (NGO).
"No one is complaining about the independence of the judiciary anymore. We have reconciliation and peace processes in place. This report, at this juncture, is totally unwarranted. Therefore, we don't have to follow these recommendations by the CTF," he told the Daily Mirror.
The minister said no one could force us to have foreign judges or make us do things for the sake of reconciliation and impartiality. "If forcing continues, Sinhalese and Muslims will also be compelled to ask for justice for the crimes committed by the LTTE. They will ask for probes on terror attacks on the Dalada Maligawa, Sri Maha Bodhiya, Aranthalawa, Kattankudy and so on," he said.
He said even the UN could not force the government to include foreign judges, as it was against the UN charter to force or to pressure member states, be it large or small, powerful or weak. Having foreign judges in local tribunals is also a violation of the Constitution.
The minister said this situation was the result of the agreement signed by former President Mahinda Rajapaksa with former UN Chief Ban Ki-moon.
The CTF presented its final report to former President Chandrika Bandaranaike Kumaratunga, the Chairperson of the Office for National Unity and Reconciliation (ONUR) on Tuesday at the Presidential Secretariat.
It was set up by Prime Minister Ranil Wickremesinghe on January 26 last year to obtain public views, particularly those of affected communities across the country, on the reconciliation mechanisms proposed by the Government and incorporated in the Resolution on Sri Lanka at the UN Human Rights Council. (Lahiru Pothmulla)
[ad_2]

Source link