[ad_1]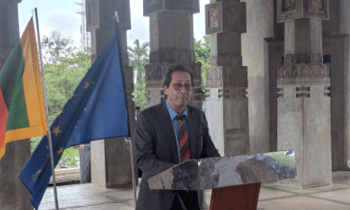 EU Ambassador to Sri Lanka Tung-Laï Margue yesterday said he hoped the aspirations of the international community in finding a political settlement in the country would become a reality, even in the face of a short-sighted Opposition.
Addressing the HOPE Photography Exhibition which was inaugurated at the Independence Square, he said the Government had committed itself to a process of national reconciliation and to addressing the causes of the war through finding a political settlement.
"We, as the international community, hope this will become a reality even in the face of a short-sighted opposition," he said.
[ad_2]

Source link