[ad_1]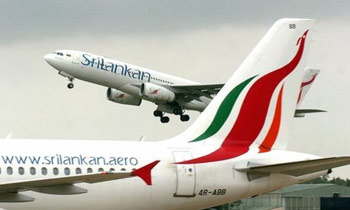 Emirates has no plans to buy stakes in any airline and airport across the world, the airline has told Arabian Business.
The Dubai-based airline has clarified its stance after State Finance of Minister Eran Wickramaratne said informal talks have taken place with those, including Emirates, who have shown interest in investing in SriLankan Airlines.
"Emirates confirms that it has no plans to acquire a stake in any airline and airport in Sri Lanka or elsewhere. Our business is focused on organic growth and has a pipeline of investments to renew and grow the fleet, expand the global network and continuous innovation of our products and services," an airline spokesperson has told Arabian Business.
The airline acquired a stake in SriLankan Airways in 1998 for USD70 million, but sold its share for USD53 million in 2010.
Minister Wickramaratne said the government was "in contact with Emirates at the moment" and has plans to hold talks with few other airlines as well.
"We will not go for outright privatisation of our airline. It will be only equity sharing under the private public partnership model," he said.
Arabian Business said it has approached SriLankan Airlines for a comment.
[ad_2]

Source link