[ad_1]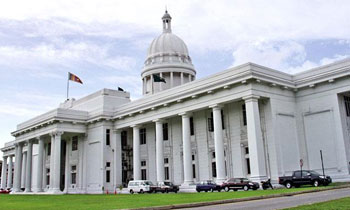 Some of the Tamil members of the United National Party (UNP) in the Colombo District have expressed their dissatisfaction on the party's decision to name Mohamed Iqbal as the Deputy Mayor of Colombo.
Mr. Iqbal's name was announced at a meeting of UNP elected members of the Colombo Municipal Council (CMC) last morning.
Member of the Western Provincial Council and one of the UNP organizers in the Colombo District C. Y. P. Ram said it is sad that a Tamil is not named for the post. "The party named a Muslim as the Mayor and a Sinhalese as the deputy in 2011 while this time a Sinhalese has been named the Mayor and a Muslim as the Deputy. Even the Muslims members of the party are not happy with Mr. Iqbal's appointment," Mr. Ram said.
He said John Ram who had become second in 2011 and who fought a hard battle to win the Kotahena East ward would have been a better choice. Mr. Ram said he had already written a letter to the party leader asking him to appoint Mr. Ram to the post.
However a senior UNPer in the Colombo MC, who did not wish to be quoted, said Mr. Iqbal has been serving the CMC for more than 20 years. Besides, this member said it was the party leader who had decided on the appointment. (Yohan Perera)
[ad_2]

Source link