[ad_1]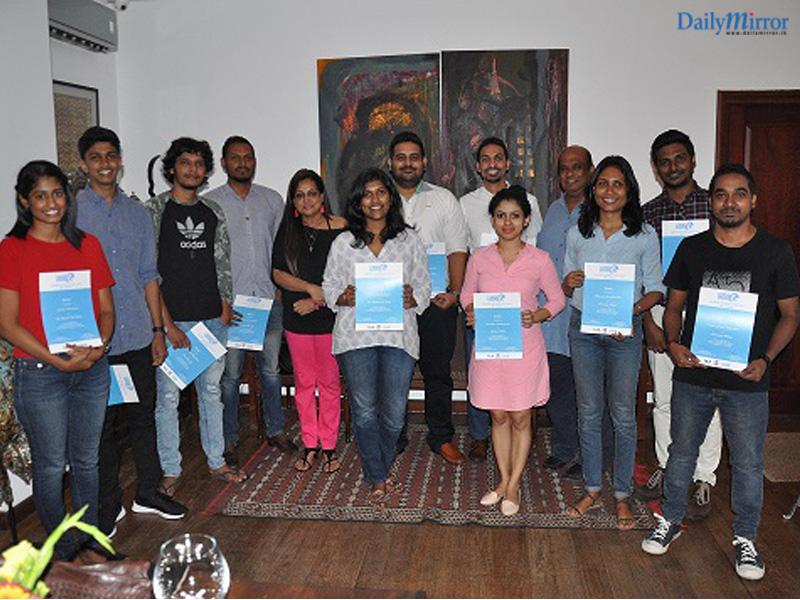 The highly-feted Young Lions Competition, which takes place annually at the Cannes Lions International Festival of Creativity in France, every June, will have  the best of Sri Lankan creative talent participating at the international competition this year as well. 11 talented young professionals from Sri Lanka's marketing communications industry have been selected to compete at fiercely contested competition. They were selected via a rigorous local competition conducted by the IAA Sri Lanka Chapter under the auspices of Metal Factor, The Sri Lanka Representative for the Cannes Lions festival. 
A total of 31 teams took part in the local competition which involved an extensive evaluation process. This year's winners in the Media category are Sanoj Fernando and Pavithra Sandaruwani from Ogilvy Media.  The PR category was won by Kaishika Rodrigo and Aneeka Seneviratne from Leo Burnett Sri Lanka. Nonim Yasith Dayaratne and Tharushi Sarathchandra of Geometry Global were selected as the winners in the Print category. Dawveed Senaratne and Lakshitha Priyankara from Triad will compete in the TV category. This year's Young Marketer's Competition was won by Ashane Ranabahu and Tharusha Hettiarachchi of Fonterra Brands Lanka. Dinidu Seneviratne from the University of Moratuwa was selected to attend the Roger Hatchuel Academy. The Sri Lankan competition has the full participation of the local industry with leading advertising professionals, serving on the jury panel. 
Commenting on the Cannes Lions festival and the Sri Lankan Young Lions contingent heading for the festival to France, Ranil de Silva, Founder of Metal Factor said: "I am confident that we have talented teams representing Sri Lanka at the Young Lions competition this year. Metal Factors and IAA are proud to facilitate the local competition and to provide the necessary impetus for young talent in Sri Lanka to have the opportunity to hone their skills. The Cannes Lions International Festival of Creativity is the world's most prestigious advertising festival. The experience gained by our young professionals will enable them to pursue world class creativity. The IAA and Metal Factor are committed to help nurture and groom the industry's young talent to elevate our industry."
After a briefing, the competing teams need to produce a stand-out, captivating and unique campaign be it print, PR etc. The idea that leaps out and captures an audience, motivating and moving them towards the cause will be judged by a representative international jury before the winners are awarded at the festival – This award is a dream of every young advertising professional!
Excited about this year's competition, Laila Gunasekera – President, IAA stated, "It is that time of the year, when Sri Lanka's shining creative talent will make their presence felt on a global stage at the Cannes Lions International Festival of Creativity. This competition has inspired the youth in our industry to think outside the box and to seek break through ideas. The local competition itself provides high benchmarks for judging which prepares the selected winners to face some of the best talent from around the world."
The winners will be travelling to the Cannes Lions International Festival of Creativity in France to compete against other global competitors at the respective Young Lions competitions. Popularly known as the "Olympics of the advertising world", the Young Lions Competitions and the Cannes Lions International Festival of creativity, attract the best of the best young talent from all corners of the globe. This is a unique opportunity for the young competitors to showcase their creativity in front of their peers and industry leaders; to be noticed and identified as future leaders in the industry. Seven Competitions are held at the competition in Cannes, with an abundance of global young talent aiming for the Gold. The Young Lions competition in Cannes is open to professionals who are 30 or under and it is designed to inspire and uncover talent for the future of the industry
[ad_2]

Source link