[ad_1]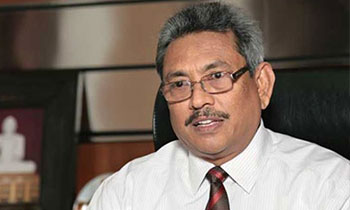 Former Defence Secretary Gotabaya Rajapaksa said China, Pakistan, Ukraine, Russia and Israel were the countries that supplied military equipment in the fight against terrorism at that time whereas India helped immensely in the provision of training for the security forces.
In an interview with Daily Mirror, he said 80 per cent of Sri Lanka military's overseas training had been provided by India over the years, yet it could not supply weapons due to the Tamil Nadu factor.
"Yet, they helped us in so many ways by way of training our officers," he said.
He said Sri Lanka's military is primarily equipped with Chinese weapons for years.
"We depended on China for weapons. The other countries that provided us with war equipment are Pakistan, Israel, Ukraine and Russia," he said.
Israel supplied Dvora and Kaffir fighter jets for Navy whereas armoured tankers and MiG aircrafts arrived from Ukraine and Russia.(Kelum Bandara)
[ad_2]

Source link