[ad_1]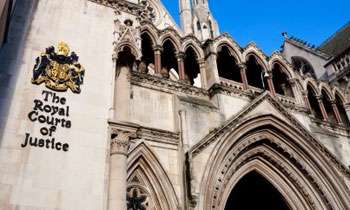 A British tourist, who was allegedly raped at a luxury hotel in Sri Lanka during a holiday to the island in 2010, had been denied compensation by the UK Court of Appeal today, the Daily Mail reported.
According to Daily Mail, the woman was on holiday with her husband at a hotel in the South-west of Sri Lanka when she was allegedly attacked by a uniformed hotel employee.
The victim told court that the man lured her into an engineering room in the hotel's grounds and held her by the throat as he assaulted and forced himself on her.
The 30-year-old woman from Glasgow, was diagnosed with a sexually transmitted infection after her return to the UK. After she discovered she was pregnant, she had to undergo checks to ensure that the child was her husband's and not the rapist's.
She had sued tour company, Kuoni Travels Ltd, through which she booked the 2010 package tour to one of Sri Lanka's prestigious resorts on the South-West coast.
However, senior judges in London have ruled that neither Kuoni nor the hotel could be blamed for the electrician's crime.
The Master of the Rolls, Sir Terence Etherton, has said the attacker was of previous good character and no similar complaints had been made against him. The hotel had taken up his references before employing him and neither the hotel nor Kuoni could have predicted the sex attack.
Claiming £29,000 damages on her behalf, the woman's lawyers argued that Kuoni should be held liable under package tour regulations.
However, Sir Terence has said the travel company had 'no direct relationship' with the attacker, who was a hotel employee and the hotel had no reason to suppose, going by his past history, that he might rape one of their guests.
Sir Terence concluded, 'Although we have great sympathy for Mrs. X in relation to her ordeal and its consequences… we would dismiss this appeal."
[ad_2]

Source link