[ad_1]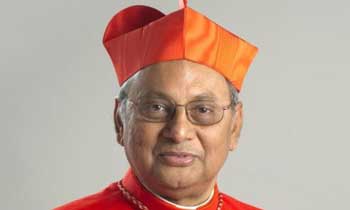 Archbishop of Colombo Malcolm Cardinal Ranjith yesterday said he had requested President Maithripala Sirisena in writing to ban tuition classes on Sundays at least for several hours.
Cardinal Ranjith who was addressing the Catholic Teachers Day programme at St Joseph's College Colombo last morning said he had written to President Maithripala Sirisena requesting him to ban tuition classes on Sundays at least for several hours.
"I wrote to President recently and made this request as I have found out that children do not have the time to go to temple or two the Church on Sundays because of tuition classes," he said.
"I have seen school children in uniform at bus stands with their books even during late hours. Even small children in grade four or five go to tuition classes today.
"We during our childhood used to run to the playground straight after school but today children go to tuition classes. They do not get a chance to enjoy their childhood because of busy lifestyles they lead today," he added.
Further, Cardinal Ranjith said the school van mafia, which prevails today puts extra pressure on parents who are already carrying a heavy burden on funding their children's education. These school vans he said charged heavy fees.
The head of the Sri Lankan Church also said schools and teachers face more challenges today than ever before when it comes to bringing up citizens with good moral values. (Yohan Perera)
[ad_2]

Source link