[ad_1]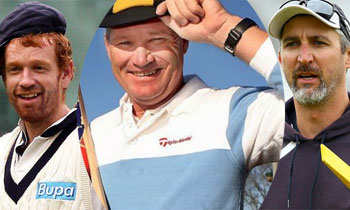 Sri Lanka Cricket (SLC) may have a new national coach from Australia.
There have been at least three former cricketers from Australia, who have shown interest to take over the Head Coach post in Sri Lanka, it is reliably learnt.
"Few Australian players have shown interest to be the coach, but we have not finalized with anyone yet", the source, speaking exclusively, said.
Without elaborating more, the source gave at least three names, who have come forward to take up the new assignment.
"I can confirm that Dean Jones, Jason Gillespie and Andrew McDonald have shown interest", the source added further.
Jones, the former top order Australian batsman has played more international matches (52 Tests, and 164 ODIs), than the other two.
The 42-year-old former right-handed fast bowler Gillespie has experience of 169 international matches (Tests-71, ODIs- 97 and T-20-1), whereas McDonald, the Victoria coach has played only four Tests.
It could not be confirmed how many of these candidates have been interviewed but at least one among these confirmed to this paper having already been interviewed. He showed thumbs up sign when we wished him for the role.
It may also be noted here that the current interim coach Nick Pothas, although not proved successful with the results, is very popular among the players. (Bipin Dani)
[ad_2]

Source link