[ad_1]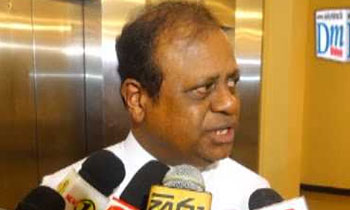 Minister Susil Premajayantha today condemned the incident where Uva Chief Minister Chamara Dassanayaka is alleged to have asked the Principal of a Tamil Girls School to kneel down in his presence and said the SLFP would take action after an inquiry before the LG polls.
He said political parties must pay more attention when nominations are given to candidates to contest elections representing the party and must be more careful when political positions are given to them.
He told the weekly SLFP news briefing that Sri Lankan politics was in dire need of a system to screen candidates contesting presidential, parliamentary, provincial council and local government elections.
"If not, no one can prevent unsuitable and unqualified bad characters from taking political office," the minister said.
However, responding to Daily Mirror, the minister maintained that a party leader and officials must be careful and open minded when a sensitive political decisions were taken in the middle of an election and added that the damage to the SLFP could be minimized if a decision was taken on Mr. Dassanayaka as early as possible .
The SLFP will be extremely careful when Mayors, Deputy Mayors, Chairmen and Deputy Chairmen of Municipal Councils, Urban Councils and Pradeshia Sabhas are chosen after the LG polls, he said. (Sandun A Jayasekera)
[ad_2]

Source link