[ad_1]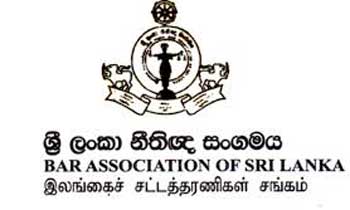 The Executive Committee and the Bar Council of the Bar Association of Sri Lanka (BASL) in a statement issued today said it had unanimously resolved to view with grave concern the initiation of criminal proceedings against former Chief Justice Mohan Pieris PC and Justice A.H.M.D. Nawaz, who is a sitting judge of the Court of Appeal, apparently on the basis of professional advice given by them, in their former capacities as Attorney General and Deputy Solicitor General respectively.
"While we do not in any way intend to obstruct or interfere with the course of Justice or the right of Law enforcement institutions to carry their functions, our concern stems not from the stand point of the individuals concerned, but as a matter affecting the BAR, the independence of the Judiciary, rule of Law and the interests of the public at large.
"It is a trite proposition that an opinion tendered by Counsel alone cannot form the basis of criminal proceedings against them. We wish to emphasize that if Counsel are vulnerable to criminal proceedings in respect of such they would not be able to discharge their functions untrammelled by the threat of criminal action.
"We also wish to stress that unless a charge against a judge involves any moral turpitude such will not in any way undermine the confidence the BAR has in the Judge concerned," the Bar Association said.
[ad_2]

Source link