[ad_1]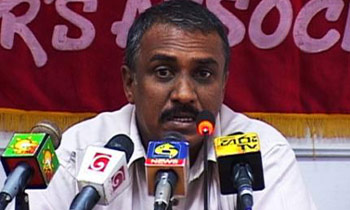 As per the annual revisions, the fares of private buses and buses attached to the Sri Lanka Transport Board (SLTB) would be increased up by 6.5% from July 01, 2017, Lanka Private Bus Owners Association (LPBOA) President Gemunu Wijeratne said at a media briefing held in Maradana today.
He said that Transport Minister Nimal Siripala de Silva had also expressed his consent for the fare revision.
Explaining the need of a bus fare hike, he said that despite the unchanged prices of fuel, overhead costs for service and repair, salaries of the crew, tyres and tubes and other electrical work for the maintenance had become a heavy burden on bus owners.
However, the final decision on fare increase will be taken by the National Transport Commission (NTC) which is yet to be reached.
Last year bus fare hike percentage was 6%.
Meanwhile, LPBOA President Wijeratne criticised the NTC for failing to implement the recommendations given through the National Policy on annual bus fare amendment.
He described the NTC as a paradise for route permits smugglers.
"The National Transport Commission is fully corrupted. It does not serve any purpose for the betterment of the public," he charged.
"It has failed to carry out the re-tendering process of route permits for buses operating on the highways. The issuance of route permits has become a racket operated by a network of corrupt officials. It is a waste of public money to pay for those who are working in the Commission. Minister de Silva should leave his post because he had failed to handle the Commission properly," Wijeratne said.
He added that they were awaiting legal action against the Commission upon complaints lodged by them at Police Financial Crimes Investigation Division (FCID) and the Commission to Investigate Allegations of Bribery or Corruption. (Piyumi Fonseka)
[ad_2]

Source link