[ad_1]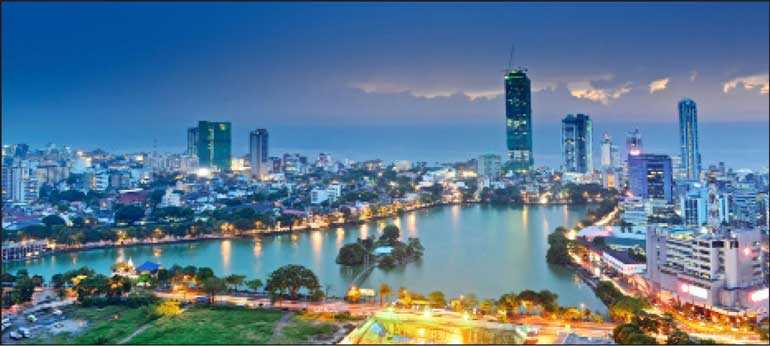 ---
In latest SA Economic Focus report, anticipates contraction between -0.5% to -3%
But expects modest growth recovery in 2021
Recessions anticipated for Afghanistan, Pakistan, Maldives
Warns poverty will rise, people making less than $ 5.50 could rise to 41.7% of population
Debt to GDP could rise to 91.6%, Budget deficit to 9.8% this year
Worried about raising funds for debt repayment, given volatility of financial markets
Sri Lanka's economy could contract by as much as 3%, the World Bank has warned in its latest report, with debt growing to 91.6% of GDP and the Budget deficit growing to 9.8% this year.
The report, titled "South Asia Economic Focus: The Cursed Blessing of Public Banks", in its country reports section forecasts that the COVID-19 outbreak will lead to a contraction in the economy, and periods of economic inactivity and disruptions will trigger jobs and earnings losses in 2020. Poverty is expected to increase, especially if the outbreak is protracted.
The report also forecast recessions for Afghanistan, Pakistan, and Maldives, but said Bangladesh, Bhutan, India and Nepal will continue to grow, albeit at a slower rate. However, all economies in the South Asian region are expected to recover and grow in 2021, with Sri Lanka to record a modest 0.2% to 1.2% growth.
The 2019 growth stimulus package and possible additional spending in the wake of the COVID-19 outbreak will exert pressure on fiscal sustainability, in a context of pre-existing constrained fiscal space.
Macroeconomic vulnerabilities will remain high, with limited fiscal buffers, high indebtedness and large refinancing needs, the report warned.
"The immediate challenge is to limit the domestic spread of COVID-19. A prolonged outbreak could lead to further movement restrictions and deeper disruptions in economic and labour market activities. Small and Medium Enterprises will struggle to survive. In this scenario the economy could contract by 3% and poverty could increase to 43.9% in 2020. Fiscal sustainability would be further strained," the report said.
Sri Lanka is vulnerable to uncertain global financial conditions, as the repayment profile requires the country to access international financial markets frequently. A high deficit and rising debt levels could further deteriorate debt dynamics and negatively impact market sentiments, the report added referring to the country having to repay an estimated $ 4.8 billion in debt for 2020. A large repayment of $ 1 billion is due in September.
The COVID-19 outbreak has substantially weakened the outlook as it exacerbated an already challenging macro- economic situation of low growth rates and significant fiscal pressures. The economy is expected to contract by 0.5% in 2020 as the outbreak dampens export earnings, private consumption and investment, it further said.
The external current account deficit is expected to remain benign thanks to the reduction in oil prices and a deceleration of imports, which will largely offset the reduction in receipts from garment exports, tourism and remittances. Refinancing requirements will be high, with annual gross foreign exchange requirements estimated at 6-7% of GDP during 2020-2022.
The fiscal deficit will further expand, and the debt level is expected to increase due to the implementation of the stimulus package and settling of arrears. Public investment will be reduced to mitigate the impact of revenue shortfalls and create space for additional recurrent expenditures under the stimulus package and for COVID-19 related expenses.
The slowdown in economic activity will trigger sharp jobs and earnings losses. Informal workers comprise about 70% of the workforce and are particularly vulnerable as they lack employment protection or paid leave. Social distancing measures will directly impact services sector activities and extended travel restrictions will hurt tourism.
Construction activities slowed down at the start of the year due to a shortfall of Chinese workers, and projects are at risk of being stalled. The apparel industry, which accounts for about half a million jobs, has announced significant job cuts due to low global demand and a shortage of raw materials. Meanwhile, agricultural production is expected to be largely undisrupted amid government efforts to ramp up domestic production and import substitution. However, export-related subsectors will be negatively affected.
"As a result of deteriorating labour market conditions, the $ 5.50 poverty rate is projected to increase to 41.7% in 2020. Remittances will fall in response to the global slowdown as well as the recent drop in oil prices, which will adversely impact some poor households. Cash support to beneficiaries of various social protection programs have been announced in response to the fallout of the COVID-19 outbreak. However, many poor and vulnerable people are excluded from these initiatives and the cash amount is likely not sufficient to effectively help mitigate the adverse impacts."
[ad_2]

Source link