[ad_1]

The week January 8-14 has been declared the National Integration and Reconciliation week for the first time in the history of Sri Lanka by President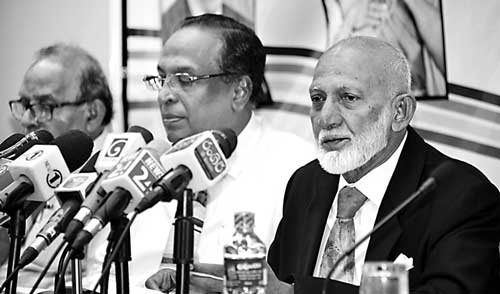 Maithripala Sirisena.
This week is to be celebrated every year as the National Integration and Reconciliation week and will be supported by the state minister of National Integration and Reconciliation A. H. M. Fowzie and the chairperson of the office for National Unity and Reconciliation Former President Chandrika Bandaranaike Kumaratunga.
The main aim of this initiative is to promote unity, peace, affection and brotherhood among people to ensure empathy and trust among diverse ethnicities which is an effort towards nation building that will lay the foundation for a united, strong, reconciled and prosperous nation.
The first activity during the National Integration and Reconciliation week, the declaration of reconciliation prepared by the Ministry will be read in every state institution, ranging from schools to Parliament.
[ad_2]

Source link