[ad_1]

By Chandeepa Wettasinghe
Sri Lanka will not be going for a second round of bidding to seek a partner for the state-run SriLankan Airlines, as priority will be given to market the airline directly to global airlines, State Enterprise Development Deputy Minister Eran Wickramaratne said.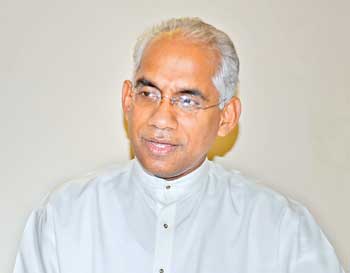 Wickramaratne's superior, State Enterprise Development Minister Kabir Hashim, in mid-January said if a candidate from the first round of bidding could not be shortlisted within a fortnight, the Prime Minister had instructed a three-member ministerial committee to call for fresh bids.
"That's a misunderstanding. We're going for discussions with others. There's no point of going again for bidding because the parties have seen this and they haven't put their proposals, so we're going for discussions," Wickramaratne told Mirror Business.
He said that the US-based investment giant, Texas Pacific Group (TPG), is now the only shortlisted candidate from the first round of bidding and refuted the allegations that the controversial primary dealer, Perpetual Treasuries, has formed a consortium with the US-based TPG to takeover SriLankan.
Last month, Hashim said there were three shortlisted candidates including TPG, a consortium led by a Maldivian party and PeaceAir, a company owned by a Sri Lankan.
Wickramaratne noted that TPG has no airline management experience and therefore, the discussions are ongoing between the state and TPG on what steps to take to bridge the gap.
"They have to contract it or we'll have to contract it from somewhere—technical assistance. As opposed to that, if you get an airline, the airline will have those things, but they will not have the money to invest. So, when we're looking at a solution sometimes we need more than one party," he said.
However, he said that both TPG and the government may not have the same plans with regard to SriLankan.
"We don't even know if we will have a deal ultimately, depending on their conditions and our conditions," he said.
Wickramaratne said that the government is directly marketing SriLankan to global airlines now, since the tender process had not brought the most optimal result for the country.
He noted that discussions are currently ongoing with some airlines but they are at initial stages.
"Ultimately it depends on what's on offer, what the terms are. We're in the process of discussion. We can't know the best deal until we know everything that's really available. This process is very long," he said.
SriLankan has become a massive burden on the island nation's economy with mounting debts as a result of mismanagement and politicization by successive governments. 
[ad_2]

Source link