[ad_1]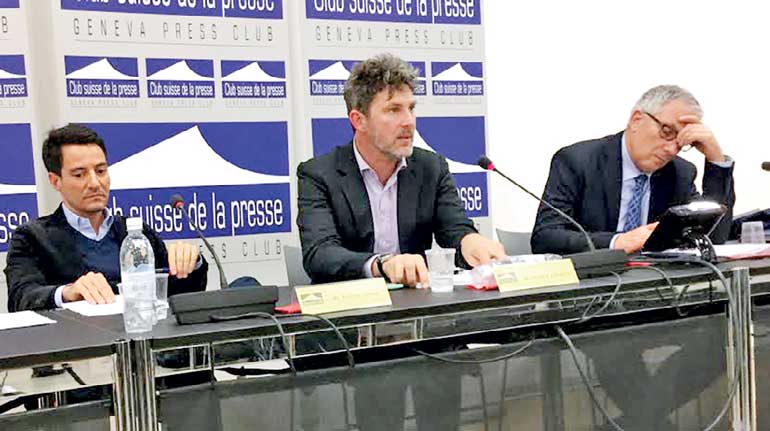 Within hours of Sri Lankan Foreign Minister Mangala Smaraweera's address to the UN Human Rights Council, a group of renowned foreign legal experts, speaking at a news conference in Geneva, recommended that Sri Lanka be referred to the International Criminal Court (ICC) if it failed to take steps to implement UN Human Rights Council Resolution 30/1, including establishing a hybrid war crimes court with the participation of international judges and prosecutors.
The group, the Monitoring and Accountability Panel (MAP), was established to monitor Sri Lanka's compliance with UN Human Rights Council Resolution 30/1, which Sri Lanka itself co-sponsored.
Based on the documented events of the last 12 months, the MAP has come to the following conclusions:
The Government of Sri Lanka is not acting in good faith with respect to its commitments under UN Human Rights Council Resolution 30/1.
Human rights violations and abuses amounting to crimes under international law continue to be committed in Sri Lanka with impunity.
Key reforms to the country's justice and security sectors have failed to materialise.
The initial reaction of the Government of Sri Lanka to the final report of the Consultation Task Force on Reconciliation (CTF) appointed by the Sri Lankan Government itself amounts to a cynical and reckless repudiation of the stated aspirations of Sri Lanka's citizens.
[ad_2]

Source link