[ad_1]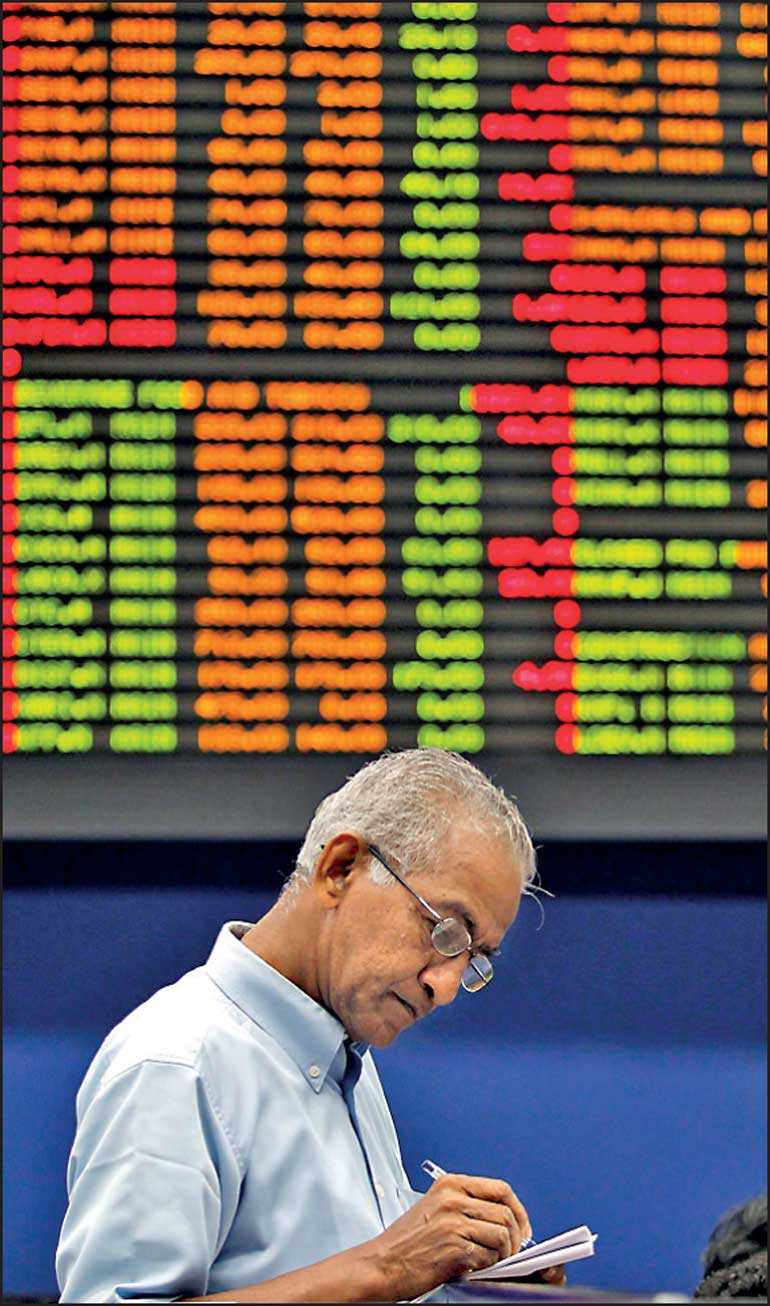 ---
After suffering Rs. 7 b outflow in first two weeks of post-COVID opening, CSE sees modest yet welcome net inflow of Rs. 121 m 
Premier blue chip JKH leads way with net buying worth Rs. 277 m shares
Stock's rebound continues up 3% to close at Rs. 110 as against year's lowest of Rs. 79.90, suffered when CSE resumed trading after 7-week closure
Stock market rebounds after dip on Tuesday
The Colombo stock market yesterday saw its first net foreign buying in 10 days or the most substantial amount since re-opening post-COVID-19 closure as overall investor sentiment improved to trigger a mini-rebound. 
Foreign turnover amounted to Rs. 481 million (35% of the day's total turnover) comprising of Rs. 301 million in buying and selling of Rs. 180 million (lower by 61% from Tuesday). This resulted in a net inflow/buying of Rs. 121 million, as against an outflow of Rs. 149 million on Tuesday.
During the first week (11 to 15 May) of market resumption after a 7-week closure, foreign investors turned net sellers to the tune of Rs. 3.5 billion. Last week net outflow was Rs. 3.4 billion.
The year to date foreign outflow as of Tuesday was Rs. 12.2 billion according to Acuity Stockbrokers. On 11 May, when the market resumed trading post-COVID-19 clampdown, there was a marginal net buying of Rs. 600,000. 
Given the recent sell off, analysts welcomed the net foreign buying yesterday. "This is positive and we hope it will continue," a broker said. 
Last week, Acuity Stockbrokers commenting on two weeks of net foreign selling said it was largely on key banking stocks ahead of weaker earnings anticipated in the upcoming quarters due to the strain of the COVID-19 pandemic on the sector. 
Premier blue chip JKH led the way with a net buying of 2.5 million shares worth Rs. 277 million, its first since market re-opened.  Overall JKH saw 7.44 million of its shares traded for Rs. 812 million or 59% of the market. It included 10 crossings.
JKH suffered most in the overall in the market's early panic selling since re-opening. It sunk to an all-time low of Rs. 79.90 and in the week ended 15 May it topped the list of biggest losers 30% or Rs. 35. Since then it has recovered commendably to close yesterday at Rs. 110 though there is more to gain from its pre-COVID-19 closure of Rs. 137 and 52-week highest of Rs. 172.
The CSE saw its indices improve yesterday after suffering a dip on Tuesday. The ASPI increased by 0.41% or 19.67 points to close at 4,800.01 points, while the S&P SL20 Index also increased by 0.86% or 17.16 points to close at 2,014.36. 
Market turnover increased by 32.8% relative to Tuesday to amount to Rs. 1.4 billion. Crossings for the day amounted to 54.3% of the day's total turnover. 
First Capital said the Bourse ended in green territory with the index pushed up predominantly due to the price gains in JKH and Distilleries. The market hit its intraday low of 4,767 within the first few minutes of trading, thereafter gradually increased and reached its intraday high of 4,812 before closing at 4,800 gaining 20 points.
NDB Securities said mixed interest was observed in Tokyo Cement Company, Sampath Bank and Commercial Bank whilst retail interest was noted in First Capital Holdings. 
Capital Goods sector was the top contributor to the market turnover (due to John Keells Holdings) whilst the sector index gained 1.36%. 
The Banking sector was the second highest contributor to the market turnover (due to Sampath Bank, Hatton National Bank and Commercial Bank) whilst the sector index edged down by 0.03%. The share price of Sampath Bank gained Rs 0.40 (0.34%) to close at Rs 117.60. The share price of Hatton National Bank moved down by Rs 0.90 (0.86%) to close at Rs 104.00. The share price of Commercial Bank recorded a gain of Rs 0.10 (0.16%) to close at Rs 64.00.
Tokyo Cement Company was also included amongst the top turnover contributors. The share price of Tokyo Cement Company appreciated by Rs 0.60 (2.26%) to close at Rs 27.20.
[ad_2]

Source link