Says present arrangement for her is 48 security personnel and five vehicles
Recalling how her security detail was withdrawn when the country was still engaged in the conflict despite security threats to her life, former president Chandrika Bandaranaike Kumaratunga said that the security accorded to her successor Mahinda Rajapaksa was sufficient as the country was now at peace. 
The following is her full statement.
I have watched with amusement the agitation of the Joint Opposition MP's regarding the reduction of the security accorded to Hon. Mahinda Rajapaksa. 
It is pertinent to remind Hon. Rajapaksa of the manner in which he treated another former President and the security he accorded her.
I retired in November 2005, while the civil war between the State of Sri Lanka and the LTTE was ongoing. The LTTE issued several formal statements announcing that they would attempt to assassinate Chandrika even after her retirement, giving the main reason for this as the takeover of Jaffna from the LTTE by the Kumaratunga Government and clearing Jaffna of the LTTE, compelling the LTTE to limit themselves to the smaller areas of Kilinochchi and Mullaitivu.
The Special Committee of the Security Council studied my security needs after retirement and suggested that I be given a security detail of 300 personnel with the required vehicles and weaponry. Acting on my usual principle of cutting down Government expenditure to the maximum, I rejected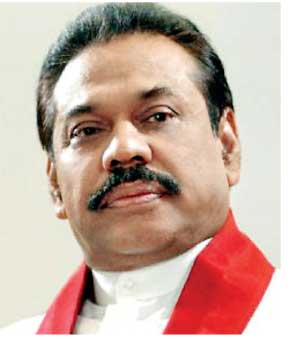 the Security Council proposal and agreed to only 150 personnel and 10 vehicles, including security vehicles.
In September 2007, 15 months after my retirement, President Rajapaksa and his brother Gotabaya Rajapaksa, who was responsible for the entire security apparatus of the Sri Lankan State, instructed the relevant authorities to withdraw every single one of my security personnel, all vehicles and weaponry. I was left without any security for two months.
Protests expressed by a few MP's of the UNP and several foreign Governments (All MP's and other representatives of the SLFP being forbidden from talking to Chandrika Kumaratunga or taking up any issues for her) compelled the Rajapaksa Government to restore a small part of her security – 40 security personnel in all and five vehicles in poor condition.
Until the present day my security remains the same. The Sirisena-Wickremasinghe Government did inform me that I could ask for more security. My security has now been increased by only eight more security personnel.
At present the country is not at war, the security situation is stable and I do not understand how Hon. Rajapaksa can argue that he needs more security and privileges than I do.
I am not surprised that Hon. Mahinda Rajapaksa is acting, as usual, as if the country owes him and his family special privileges that need not be given to any other Sri Lankan.