[ad_1]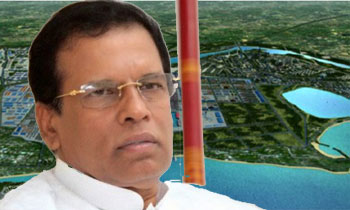 President Maithripala Sirisena said yesterday that the government had not reached an agreement over the Hambantota Harbour and the Industrial Zone.
He said the government would not reach an agreement which would be harmful for the country's heritage and dignity or in violation of the Constitution, with any foreign country or institution.
"If the government reached an agreement with any country or institution, it would be done in a transparent manner and only after preparing the basics of the agreement. The agreement would be presented to the Attorney General, Cabinet and Parliament once the preliminary preparations were made," he said, speaking at the 50th anniversary of the Sri Lanka Broadcasting Corporation (SLBC).
He said the people had elected him as the country's main servant and placed their trust in him two years ago. "I will not betray that trust no matter what," he said. (Darshana Sanjeewa)
[ad_2]

Source link