[ad_1]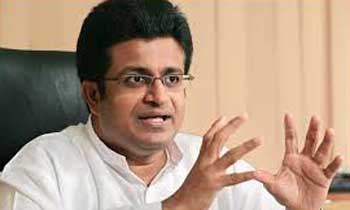 The Pivithuru Hela Urumaya (PHU) today said the interim report compiled by the Constitutional Steering Committee was the 'foetus' of a future 'devil child.'
PHU Leader MP Udaya Gammanpila said the government bigwigs continue to say that the opposition MPs had been scared for no reason and that not even a draft constitution had been prepared so far.
"Though the government has forgotten, we remember the content of the proposal approved on March 9, 2016 which was about a new Constitution. If the interim report was approved, a draft constitution will be presented in Parliament. If Parliament gives it the two third majority, it will be subjected to a referendum," he said.
He said, similar to how medical doctors could determine the state of an illness with the help of a scan, legislators can determine whether the steering committee report was good or bad.
The MP questioned as to why a steering committee headed by the Prime Minister was appointed if the committee report had no value.
"Why was the committee convened on 73 occasions wasting public funds?," he asked.
Referring to the Maha Sangha's opposition for a new Constitution, he said the government should consider the opinions of the Maha Sangha.
He also said that if a referendum was held with regard to a new Constitution, the people in the North will opt for a federal state. "If a federalist constitution was given approval, it will lead to a division of the country, and if defeated will lead to a foreign intervention," he said. (Lahiru Pothmulla)
[ad_2]

Source link