[ad_1]

The growth in private sector credit has upset the Central Bank as the recent numbers available up to October showed a disturbingly higher credit growth as the state-owned lenders remained stubborn although the private lenders showed some responsiveness to the monetary tightening measures. 
October private credit reached Rs.79 billion, the second highest for the year, and the total private credit granted during the first 10 months peaked to Rs.594 billion.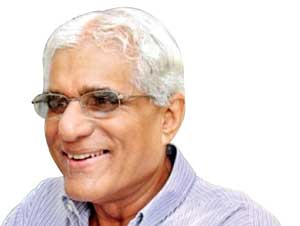 According to Central Bank Governor Dr. Indrajit Coomaraswamy, although the private banks have shown some deceleration in granting credit, the state banks remained less sensitive as there have been large disbursements from the state sector lenders despite the higher rates and tight liquidity. 
"Clearly (this is) something we need to watch," Dr. Coomaraswamy told the reporters when queried about the higher private sector credit.
However, he said the Central Bank's provisional data showed the rate of credit growth is decelerating. 
"If you separate private banks and state banks, we can see that the private banks have responded to the tightening of monetary policy. But the state banks sometimes tend to be less sensitive to the changes in interest rates."
He attributed this to the untidy monetary policy transmission in Sri Lanka. 
Generally it takes between 12 to 18 months for the full transmission of the monetary policy into the real economy in Sri Lanka, fairly longer than in some other developed markets. 
Sri Lanka is gradually replacing the current monetary targeting framework with flexible inflation targeting framework to achieve price stability, though partly in response to the International Monetary Fund (IMF) conditions.
The IMF in December asked the authorities to stand ready to raise the key rates if the private credit doesn't show any deceleration. 
In October, the private sector credit growth decelerated to 22 percent on a year-on-year basis but on an absolute basis it spiked. 
The IMF and Central Bank want to bring down this growth to less than 20 percent levels but economists doubt if the monetary authority could meet its target. 
Sri Lanka's private sector, particularly individual borrowers of late, have shown some insensitiveness towards higher rates as they have continued to borrow even at relatively higher rates for both consumption and investment.
[ad_2]

Source link