[ad_1]

---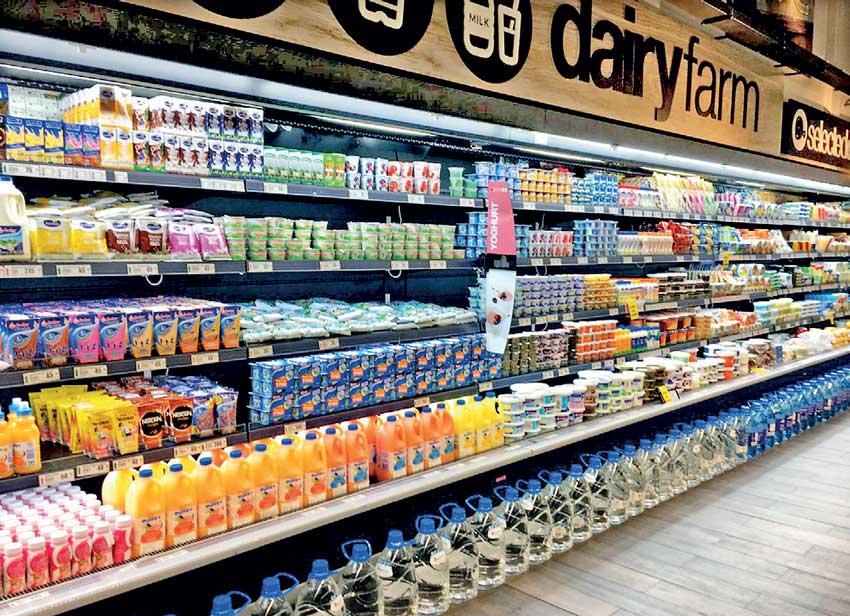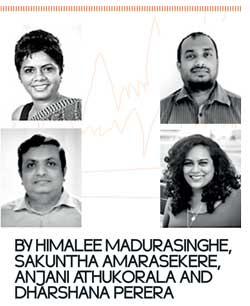 Kantar recently unveiled the COVID-19 Barometer for Sri Lanka through a virtual webinar. The study covers the sentiments of both urban and rural households across all socio-economic groups and age segments. 
COVID-19 has unleashed an unprecedented change on billions of lives, creating ripples of uncertainties, panic and fear and frustrations in an alarmingly short time. The lockdown periods, social distancing norms, working from home and other restrictions prescribed by the governments are the new normal and they are changing consumer behaviours across the world; Sri Lanka is no different. 
This was done as part of Kantar's COVID-19 Global Barometer study, by conducting a similar exercise to understand the sentiments and implications of the Sri Lankan consumer. In this article, we explore our learnings and the opportunities they present to the marketers, policymakers and strategists, to find a creative and innovative way forward. 
Mood of nation
The lockdown has revealed a series of fears. Over 40 percent felt that the recession would impact the country. Close to 45 percent are worried about making ends meet and the general well-being of their families.
Interestingly, higher levels of concerns were reflected in the disruption and limitations in financial planning, even more than the health concerns. Eighty-three percent consumers are anxious about disruptions in the daily lives and 75 percent worry about the need for more stringent financial planning amidst the crisis.
Optimism
Sri Lankans are more optimistic than other countries surveyed on the possibility of a bounce back. The lower socio-economic strata are far more positive than the higher end. Similarly, the older age groups (50 percent), who probably had more experience of disruptions during their lives, were more hopeful than the millennials (33 percent). Sixty-nine percent committed to working harder to support the rebuilding process and the need to show excessive concern to continue to manage the situation 
at hand.
Over 90 percent of Sri Lankans expressed national pride and appreciation for the proactive decisions and situation handled by the local authorities and frontline efforts. 
Ninety-one percent expressed the need to be one force, one voice with one mission while healing together. 
How does consumer behave amidst crisis?
Dip in consumption/reduced spends
The uncertainty has resulted in extra caution on spending. Seventy-five percent of consumers consider embracing financial prudence as a real future need. Indulgent and big-ticket spends are expected to be on the back burner. Convenience products and brands have taken a dip in the needs list. Once things come back to normal, these sentiments might change.
Over 60 percent of consumers are more sensitive to the origin and cost of products. Forty-eight percent are open to local brands as alternatives, as they are unable to reach their regular favourite brands.Overall, only 37 percent expressed an inclination to being brand loyal.
Travel
While foreign travel and outside entertainment might remain restricted, people will seek alternative ways to wind down. Travel for local vacations is not off the table. It is important for the local hospitality industry to ensure safe travel within the country and for the government support to help the businesses 
stay afloat.
Only 9 percent of Sri Lankans mentioned they would definitely reduce leisure travel.
Digital consumer rising  
Forty-three percent consumers have engaged in a new digital activity for the first time in this period. Emerging opportunities are expected in online education, entertainment, online shopping, health services and bill payments space. 
Thirty-five percent of consumers are now more open to cashless methods of payment. These initial interactions indicate that consumers are moving away from the barriers that prevented them previously from engaging in digital ways of doing things.  
Traditional media engagement with TV and radio surged
Sri Lankan viewers are seeking information, news and entertainment primarily from television. They rely more on TV and radio stations for the accuracy of information. The TV viewership has increased by 56 percent during the COVID-19 lockdown period. In terms of the time spent, it has increased from an average of 130 minutes to over 200 minutes a day. 
There is a surge in non-prime time viewing, on both weekdays and weekends. More men are now in front of the TV and children seem to spend a lot of time as well. It is interesting to note that 'SEC A' households have increased their viewing time.  
Brands that manage to capitalise on this new normal may gain in the short term, as schools are closed, people work from home and restrictions are on travel and outdoor 
leisure activities.
What do consumers expect from brands?
It is vital that brands relate to their consumers at an emotional level, due to the blurring boundaries of functionality. Over 70 percent of consumers have indicated that brands should lead by example and be practical and authentic during this time. The role of a brand or business can be that of an optimist, connector or healer. They need to communicate while being trustworthy, empathetic 
and authentic.
While budget cuts are a reality and a decrease on advertising and media investment is expected, an advertising blackout during this time is not an option as indicated by some of the categories. Brands need to look at creative solutions to better utilise the budgets and gain a higher return on investments. This is the best time to look for efficiencies.
In summary, brands need to keep the media presence through a combination of digital and ATL; optimising the investment is the key. E-commerce will be a new reality. Exploring how to make these platforms seamless will become a necessity.
People are awakened to the new reality that awaits them. They are pleased with the way the authorities have managed the crisis so far and are ready to work harder. These are certainly very positive sentiments, which should be harnessed and leveraged by the government and businesses to strengthen 
the economy.
Sri Lankans have re-evaluated their priorities and opened themselves to try new things during the lockdown period and brands must follow suit. Today, businesses and brands have unique opportunities to further upgrade the consumer's life through well-honed strategies that connect with the challenges and sentiments they grapple with.
(At Kantar, Himalee Madurasinghe is CEO, Sakuntha Amarasekere is Quantitative Lead, Anjani Athukorala is Qualitative Lead and Dharshana Perera is Media Lead)
[ad_2]

Source link